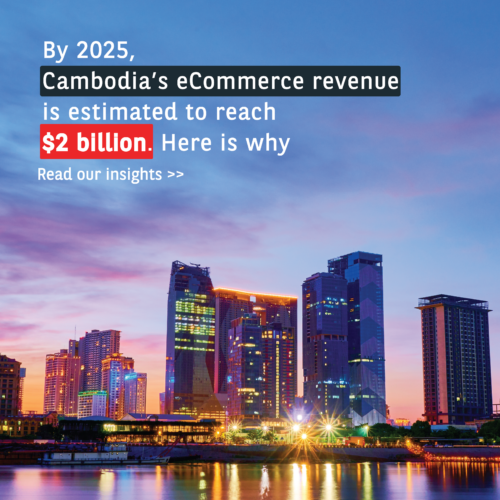 A closer look at the Cambodian e-commerce landscape
Before the COVID-19 pandemic, eCommerce in the kingdom was growing at a slow pace. However, after the outbreak, this sector is projected to rapidly grow as internet usage and smartphone connections increase, along with convenience lifestyles. By 2025, Cambodia's eCommerce revenue is expected to reach about $2 billion!
A closer look at the Cambodian e-commerce landscape
A closer look at the Cambodian e-commerce landscape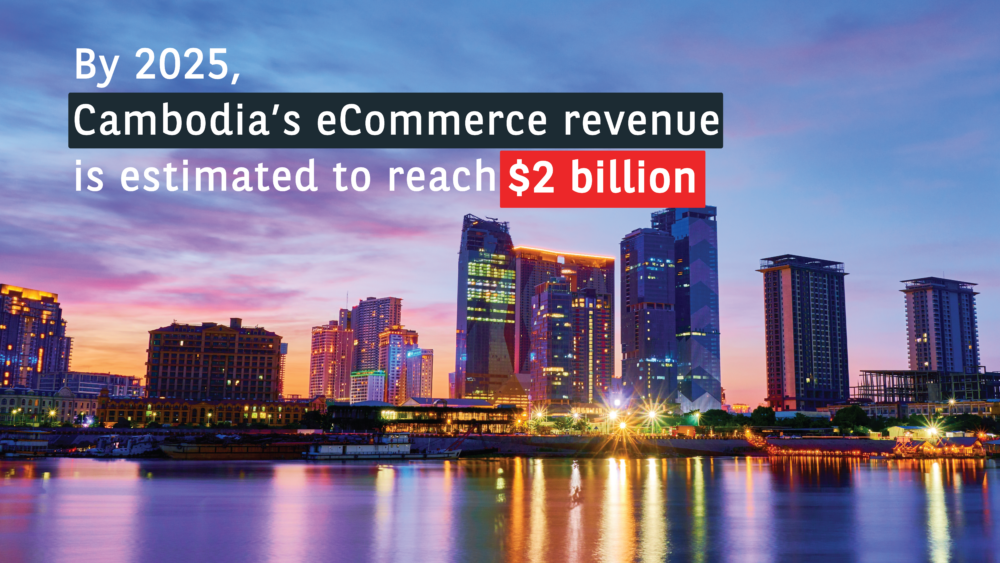 COVID-19 has had a huge impact on people's lives all throughout the world, including Cambodia. Cambodia has to embrace the digital revolution, particularly in trade and commercializing operations, with the enforcement of strict lockdown measures and social distancing regulations. This has resulted in a significant development in Cambodia's e-commerce business, which is popular among consumers of all ages. According to the Ministry of Commerce spokesperson, Mr. Penn Sovicheat, Cambodia's e-commerce sector is estimated to generate $1.78 billion in revenues by 2025.
Let's look at the Cambodia e-commerce market situation in 2023 and what everyone should know so you can be prepared and plan your next marketing move. Or if you are attempting to break into this thriving sector!
Cambodians' perspective toward their online shopping behavior in the present day
We would define it as "easy and convenient!" Online buying in Cambodia has never been easier, particularly during the bitter/sweet era of COVID-19. According to a poll conducted by the Confluences team of 1000 Cambodians released in 2023, about 30% of Cambodians report doing their shopping online numerous times per month. The current shift in consumer preferences has increased the kingdom's need for e-commerce platforms and services. Not to mention the quick rise of the internet and the great majority of Cambodians aged 35 and under owning smartphones.
The convenience of digital or online payment, which is quick and easy to use, fosters the online shopping lifestyle embraced by younger Cambodians. Since the epidemic, 32% of Cambodians have decided to emphasize digital banking practices as their preferred form of payment, and this number is expected to rise further. When compared to the previous year, this reduced the flow of physical cash consumption by 22%. Cambodians love digital payment methods and would prefer to go cashless as much as they can (through QR codes and e-wallets) to make sure their society is more hygienic, efficient, and environmentally friendly.
Older Cambodians, on the other hand, still prefer traditional market shopping to this new digital activity.
What factors could persuade Cambodian customers to make an online purchase?
Cambodia's online economy is one of resourceful and inventive domestic infrastructure development and innovative infrastructure growth. 66% of Cambodian e-commerce shoppers prefer to make an online purchase from a brand they know; TikTok, Facebook, and Instagram could serve a significant role in this market. Moreover, since social media is their 'go-to particular seeking site, consumers will spend plenty of time learning more about any product brand before making a purchasing choice. Creating multiple kinds of content marketing for the business's exposure while developing an easily accessible online purchasing journey could assist a lot in guiding the consumers' view into having an impressive brand presence within the platforms, resulting in tremendous advantages for your business revenue.
Learn more about some of the issues that Cambodian e-commerce customers confront
Let's identify what has been bothering Cambodians' thoughts to decide not to make a purchase online or that one consumer has never become a returning customer. The consumer report states:
"The lack of customer protection policy" resulted in over 36% of buyers being concerned about the refund/product return policy.
More than 34% are concerned about the product's "payment options".
While more than 32% are worried about "delayed/slow delivery" and "product safety and security".
"No guarantee of product quality" reached nearly 29% in the survey report, indicating that no one wants to acquire a product that turns out to be unreliable.
Furthermore, around 25% of consumers express worry about falling victim to any "false advertising" strategy across platforms.
References:
Consumer Report - Cambodia 2023 by Confluences,
The Diplomat: Cambodia's Unique Version of E-Commerce,
ITA: Cambodia eCommerce,
Chan, R. (2022) - An analysis of Cambodia's e-commerce and way forward. Journal of Management, Economics, and Industrial Organization, 6(3), 88-100,
Khmer Times: Cambodia's e-commerce market eyes $1.78B by 2025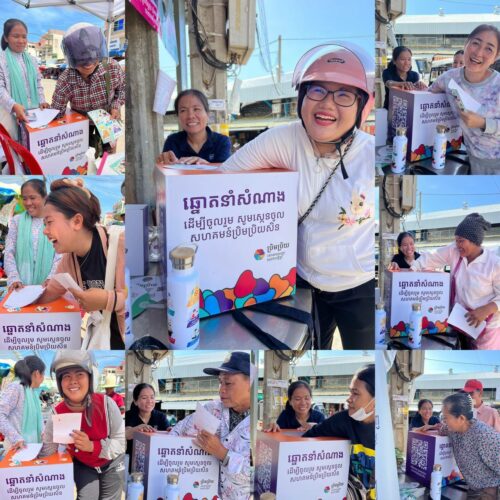 Why are community events an important part of outreach and awareness campaigns?
Understanding that some of their target audience lacks access to the internet, PSI is launching fun and engaging community events for its health-focused Bloom campaign.
Incorporating community events to bring people together and change behavior
Incorporating community events to bring people together and change behavior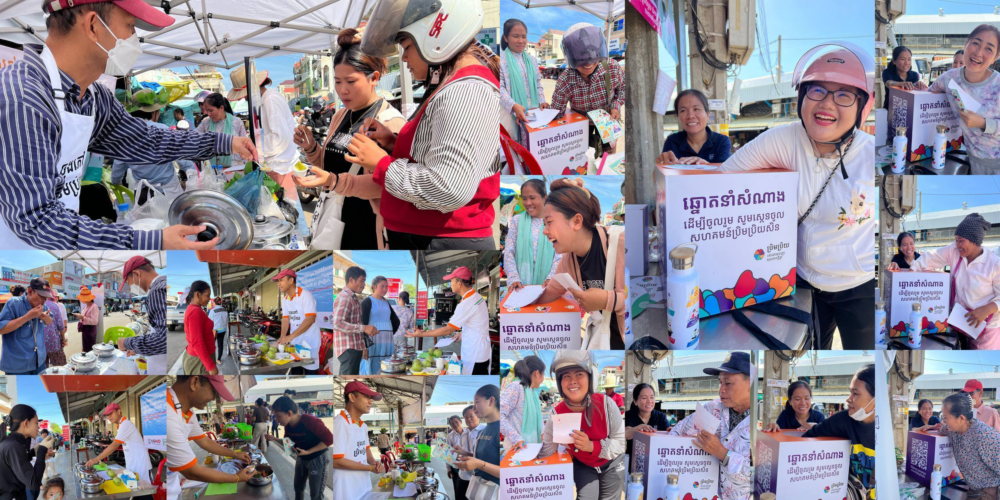 Nowadays, when people talk about community outreach, digital tools like social media and targeted ads often come to mind. However, there is just no substitute for carefully-planned and well-executed live events. That's why Population Services International (PSI) chose to organise community events for Bloom, the non-profit's campaign to raise awareness about non-communicable diseases (NCD) among Cambodian women.
As a social behaviour change (SBC) campaign, Bloom was designed to inform women in Cambodia about the dangers of hypertension and Type 2 diabetes and provide specific strategies to mitigate the risks of these NCDs. The importance of regular exercise and improving diets by cutting out salt and sugar intake were key messages of the Bloom campaign.
PSI, along with partner Brains Communication, settled on community events in these areas because, despite the massive increase in connectivity in Cambodia, there remain communities and individuals that lack resources like smartphones and internet access. So, in order to reach the campaign's target audience of women aged 30-45 with children, in-person events were organised for women and their families. These live community events will be held in the provinces of Battambang, Kampong Cham and the capital, Phnom Penh, were all organised.
At the heart of the campaign, and these community events, is educating people about the shocking realities of NCDs. However, organisers realised that fun and engaging activities are some of the best ways to teach about subjects and ensure that participants retain this knowledge. To this end, each event was developed with edutainment in mind, consisting of games and activities that will appeal to women as well as their children and families, helping increase the long-term effectiveness of the Bloom campaign.
Organisers also understood that flexibility is important when it comes to live events. The events are scheduled to last between two and four hours, depending on the number of attendees. There were also a number of "overflow" games and activities that can be incorporated into the schedule depending on when and how many participants attend. Finally, all promotional and communication materials have been developed in line with Bloom's existing branding, so that everyone is able to follow up with the campaign down the road if they want to tell friends or family about the importance of behaviour change in preventing hypertension and Type 2 diabetes.
Bloom's live community events have been crafted to reach some of the people so often left out of the conversation. By getting out into the communities, speaking with residents and offering them fun and engaging activities based around NCD education, PSI continues to put the health of Cambodian families front and centre.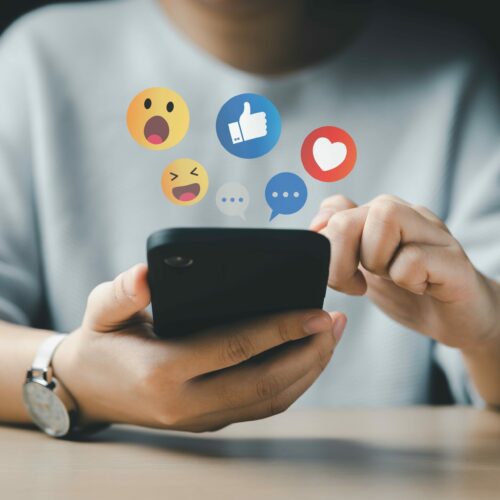 Understand your content formats and your audience's perspective
Understanding where your audience's attention is focused and how to use digital mediums for content marketing objectives is essential for long-term business success in modern times.
Understand your content formats and your audience's perspective
Understand your content formats and your audience's perspective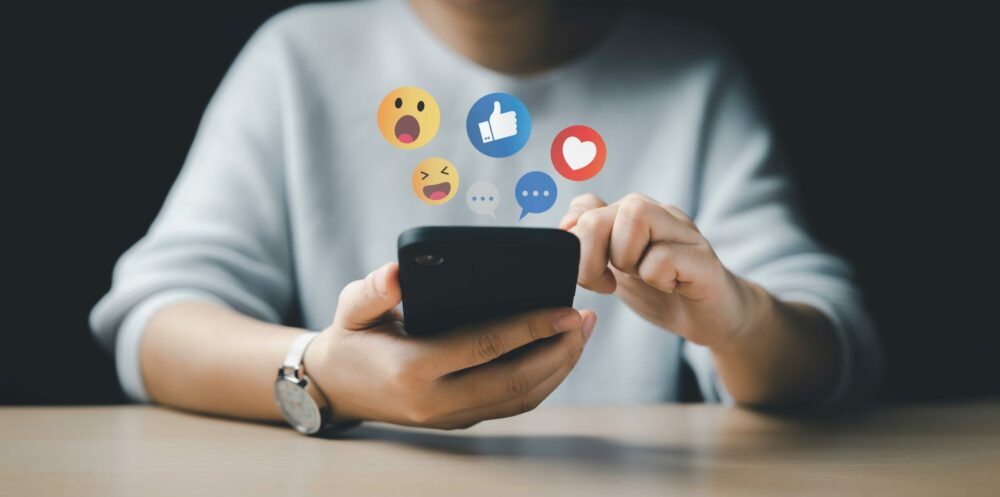 Social media has evolved into a powerful tool for engaging with people and promoting your business in the ever-changing world of digital marketing. With so many content formats and platforms available, determining which strategy is best for your business may take time and effort. Let's look at some suggestions and techniques to help everyone discover the "maybe closest to perfection" content type for your audience on social media platforms.
First, define Your Goals and Key Performance Indicators (KPIs).
Let's start with the acronym (S.M.A.R.T.) Specific, Measurable, Achievable, Relevant, and Time-bound objectives for content development should be defined here. To discover preferences and tactics, research your target audience and competition using methods such as surveys, interviews, and analytics. Analyze the content formats and platforms of competitors to find market gaps and opportunities.
Let's try out different kinds of content formats and platforms.
Once you've determined your goals and target audience, it's time to play around with various content formats and platforms. Social media provides several alternatives, such as written articles, videos, voice chat, user-generated material, etc. Each format has its advantages and disadvantages, so while making your selection, always keep your goals, target audience, and budget in mind. Here are some of the content formats for your consideration:
Written articles in posts or blogs
Written content, such as blog posts and articles, is an age-old method to show off your knowledge and build trust. Blogs provide a forum for readers to discover new things and feel connected or motivated. This method is pretty cheap to create, but it takes imagination to come up with new concepts and can be time-consuming. Consider the length of the content as well as the platforms where it will have the most significant impact, such as LinkedIn, Facebook, or Blog Page on your website.
Short-form and long-form videos
From the latest trends nowadays, you should consider growing your business marketing with short video content, such as those offered by TikTok, Instagram Reels, and YouTube Shorts, which are extremely popular and provide an excellent return on investment (ROI). They quickly catch attention and are easily shared. Long-form videos, which are popular on YouTube and live-streaming sites like Twitch, allow for in-depth engagement/information and conversation with your audience.
Understanding user-generated content
User-generated content (UGC) is an effective technique to highlight real-life interactions with your company. Encourage your customers to create and post content promoting/reviewing your products or services on platforms such as Instagram, Facebook, TikTok, and YouTube. People frequently rely on referrals from friends and family when making purchase decisions, therefore UGC increases trust and authenticity.
Educating your customers by extending their beneficial knowledge
Infographics, videos, and text-based blogs are all examples of this content. Share your knowledge and support your audience by connecting their objectives and resolving their challenges with your product or service. For example, if you offer shoe odor remover, attempt to develop a short video instructing customers how to properly wash their shoes and connecting the procedure with the usefulness of your product.
Always observe the jumping trends or any funny-related content
GenZ enjoys creating and sharing content/memes from the internet. Using this advantage, developing humorous, trendy, and relatable information will assist you in remaining up-to-date and engaging with your audience. Use viral memes, popular hashtags, and cultural events to produce viral content. Consumers find funny content to be highly memorable, and relatable information to be particularly relevant to their own experiences.
Last but not least…
Always strive for the finest possible quality of pictures, artwork, or video. These elements are crucial on social media platforms because they attract people and captivate their attention. High-quality materials are aesthetically appealing and may increase interaction, whether they are presenting your products or sharing a trendy meme linked to your brand.
Conclusion
Once you understand the customer, you will be able to assist them merge with your brand for a greater purpose and fully differentiate yourself from your competitors. Keep an eye on what works and what doesn't. Your audience is intelligent and evolving; they have plenty of sites to read and obtain information from across different platforms, thus it is critical that you experiment on a regular basis to keep your audience interested in your brand.
References: Which Content Formats Work for Your Audience? How do you find the best content format and platform for your audience? Learn How to Create Social Media Content with a Social Content Plan, The Most Effective Types of Content on Social Media [New Data]
See how we applied different content formats for our partners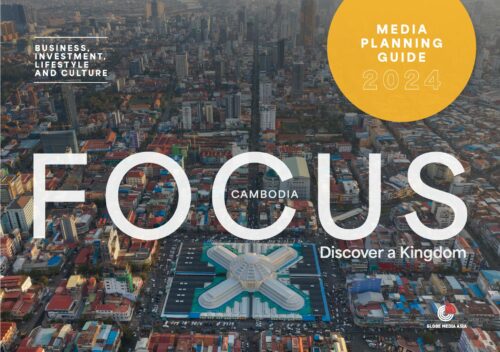 Proud moment: "Focus Cambodia" magazine is back
Business | Lifestyle | Investment | Culture
"Focus Cambodia" magazine is back with newer and more exciting stories!
"Focus Cambodia" magazine is back with newer and more exciting stories!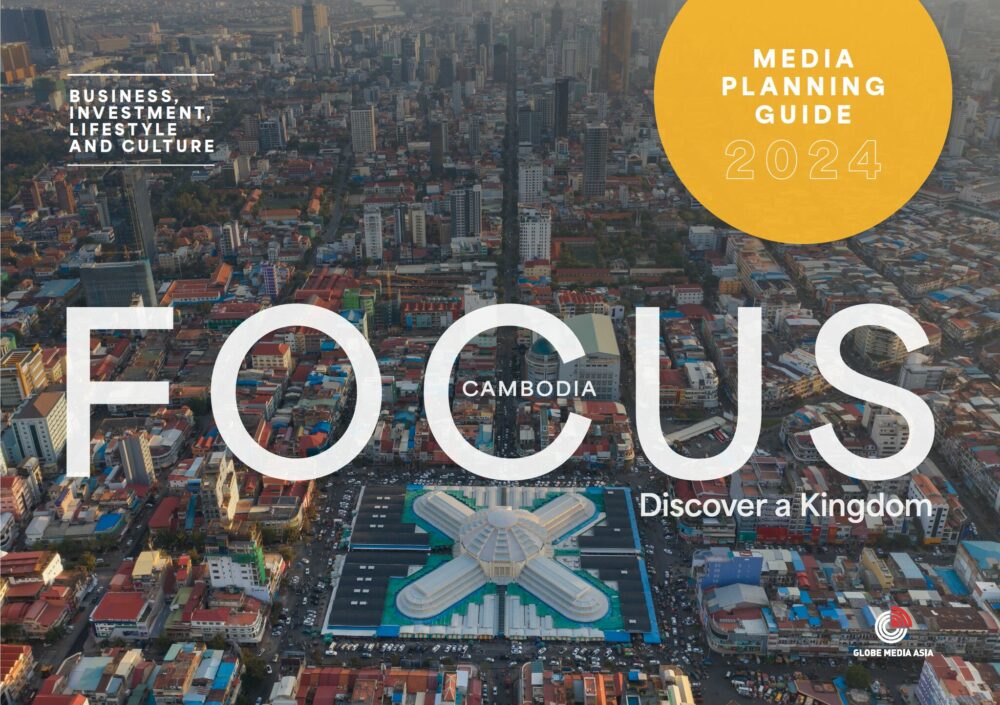 We are pleased to announce the release of the current issue of Focus Cambodia magazine. The new edition will mix the publication's well-known business and financial material with the greatest elements of Discover magazine, our yearly travel and lifestyle guide. This reinvented publication will serve as the definitive guide to the Kingdom of Wonder, with information on who to know and where to go around the kingdom. Focus Cambodia will be published in early 2024 and will feature exclusive interviews, unique photography, and world-class design.
Once updated on a regular basis, the website and its social media channels will become a valuable resource for current information in text, video, and photo forms.
Get in touch to learn more about Focus Cambodia 2024.
📧d.marchette@globemediaasia.com
🌐focus-cambodia.com
Who says print is dead? Is it really a powerful marketing tool? Read more here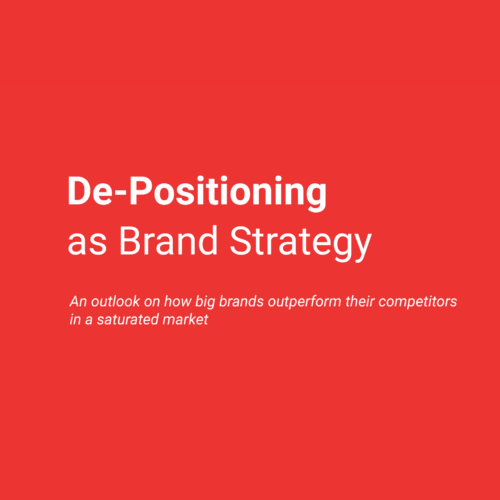 The power of de-positioning: authentic simplicity
By juxtaposing your product next to the competition, you can let your brand stand out without turning negative.
What is de-positioning and how it can let your brand shine
What is de-positioning and how it can let your brand shine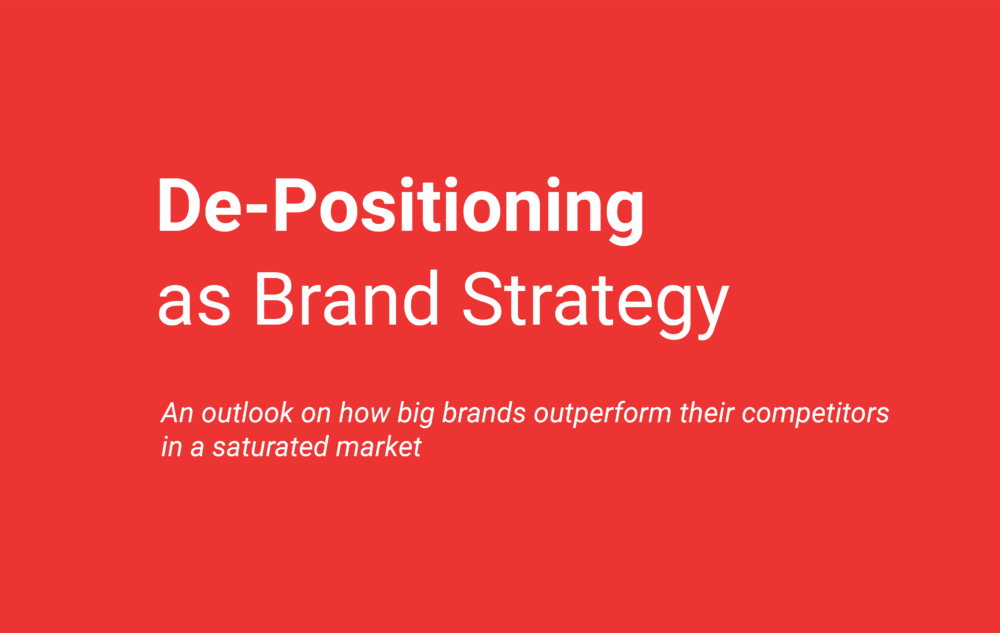 Let's face it. An important part of every marketing strategy is pointing out the ways that your product or service is better than the competition. But this doesn't mean that you have to turn negative or attack other companies for their shortcomings. A better strategy is to highlight some of your product's positive elements, using the juxtaposition against competitors to shine a light on areas where their products lack.
Known as de-positioning, this is a great way to reach your target audiences and let them form their own conclusions about why they should go with your brand instead of the alternatives. At the centre of any good de-positioning campaign are two key elements: desires and pain-points. A desire, unsurprisingly, refers to a want or need that a consumer has that can be met by your product or service. A pain-point, on the other hand, is a problem or issue that a customer needs remedied, with your product or service providing a solution. 
There are a couple real-world examples that can demonstrate just how effective de-positioning can be. Let's start with Apple. During the company's "Get a Mac" campaign, Apple made being a "Mac" a personal identity, making competitors look tired and out of touch in comparison. In the first year of the campaign, Apple saw a 39% bump in sales. More recently, in the wake of controversy over Google and Amazon violating customer privacy to train voice assistant algorithms, Apple positioned itself as a "Guardian of Privacy." They continue to leverage this position and promote a brand story about designing privacy into every Apple product and feature from the beginning of development.
But de-positioning isn't just relegated to the world of tech. Take for example, Chobani, the wildly popular yoghurt brand. Company founder Hamdi Ulukaya credits the brand's massive success to a single decision – selling the product in the dairy aisle, not the speciality food section. This simple, yet ingenious, strategy allowed the company to de-position other yoghurt brands that Ulukaya felt were "disgusting, sugary and watery." But rather than any kind of overt attack on competitors' quality, Ulukaya let his yoghurt speak for itself.
By positioning Chobani as more than just another yoghurt brand, while simultaneously placing it alongside competitors, Ukulaya was able to outshine larger brands in the consumer packaged goods (CPG) field and find success. The brand beat the 70%-90% failure rate in the CPG industry and was able to eventually capture 20% of the U.S. yoghurt market. In the years since, Chobani has continued to expand its presence in the dairy aisle, grow its portfolio of high-quality products and compete in a crowded and competitive market.
These are just two examples of the power of de-positioning as a marketing strategy and the importance of authenticity and simplicity in this tactic. This approach to branding is about creating a strong association between a desire or pain-point your customer is experiencing and your product's ability to deliver a solution. To this end, any effective de-positioning campaign must focus on embodying a singular idea within consumers' minds that places your brand as the first and best solution. In short, de-positioning is about letting your product speak for itself and standing out from the crowd.
For more information about de-positioning, branding strategies and the world of marketing, check out Brains Communication.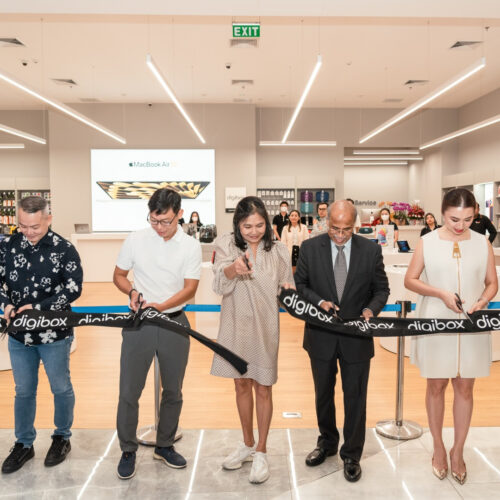 Inside the launch of Cambodia's first Digibox Apple Premium Reseller outlet
Entering a new market takes vision, strategy and dedication to success. Check out how one of Indonesia's leading retailers is expanding into Cambodia.
How can you expand into new markets? A look at Phnom Penh's Digibox Apple Premium Reseller
How can you expand into new markets? A look at Phnom Penh's Digibox Apple Premium Reseller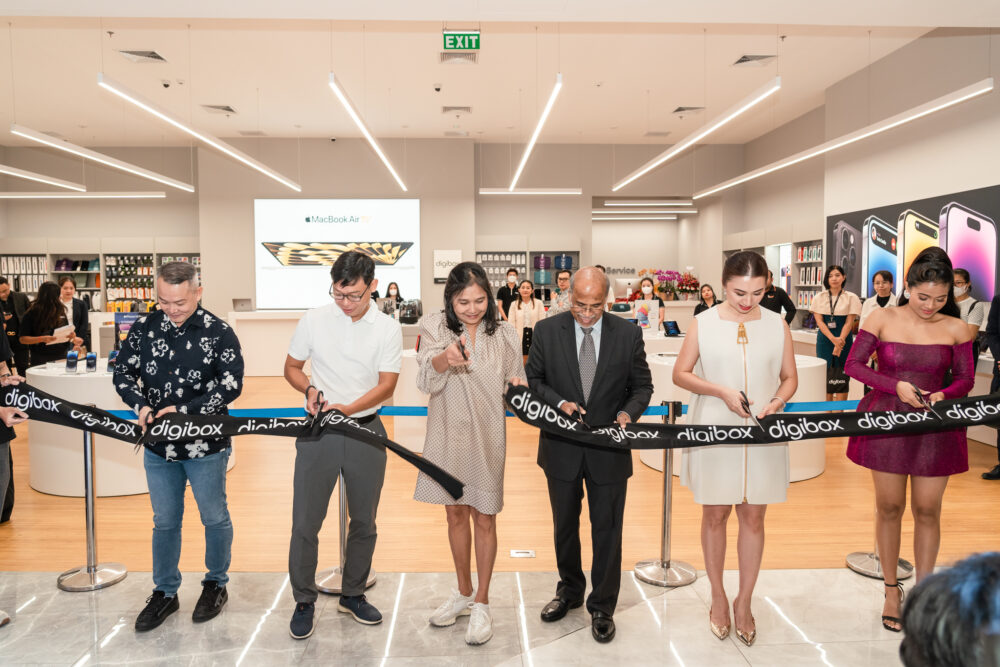 Expanding into new markets is a great way for businesses to gain clients, grow their brand and increase revenues. But it takes more than just setting up shop, opening the doors and hoping customers show up. Identifying viable markets, understanding the local trends and demographics and planning an attention grabbing grand opening are all essential when moving into a new geographic area. For Digibox's entrance into Cambodia's fast-growing technology market, a few key strategies were deployed to ensure the launch was a success.
PT. Mitra Adiperkasa, Tbk (MAP) – Indonesia's premier lifestyle retailer and the company behind the launch – recognises the potential of its regional neighbour as a promising market. As such, Phnom Penh was chosen for a new Digibox Apple Premium Reseller location. On the ground floor of the capital's Chipmong 271 Mega Mall, 150 square metres will welcome customers and let them check out the retailer's incredible selection of iPhone, iPad, Mac, Apple Watch and an extensive selection of accessories for your Apple devices. Supported by knowledgeable staff, the store will give customers an enhanced shopping experience unlike anything in the capital.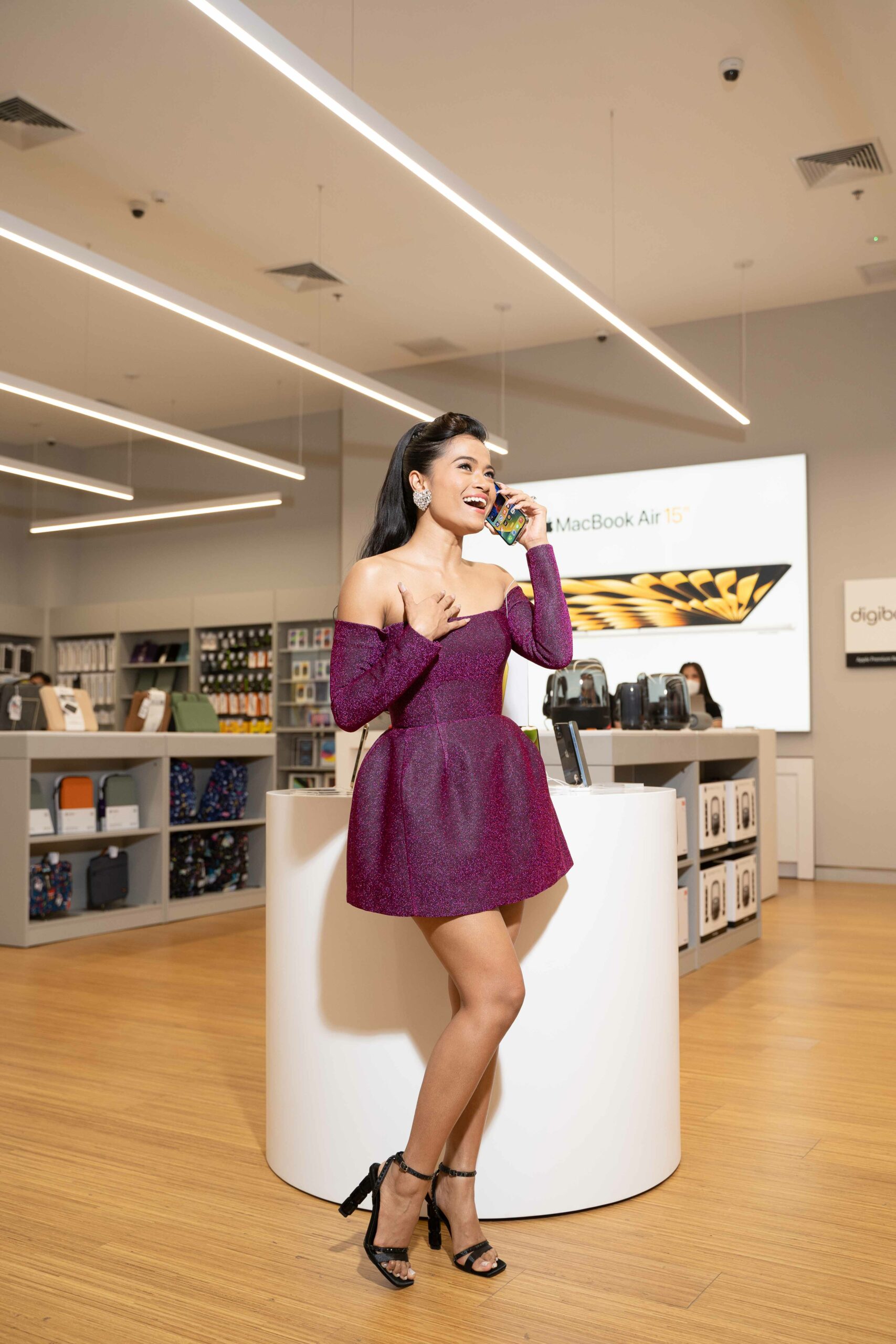 "We are very thrilled to open the first Apple Premium Reseller store in Cambodia, bringing a full ecosystem of Apple products to customers in Phnom Penh. Coupled with exceptional after-sales service by our great team of Apple-trained experts, we hope to uplift the retail experience that will make Digibox Chipmong 271 Mega Mall the premier one-stop shopping destination for Apple lovers and customers," said Siti Yahya, Country Manager of Digibox's parent company.
While Digibox is MAP's first foray into technology products, the group is no stranger to the world of retail sales. MAP has a portfolio of more than 150 world-class brands ranging from department stores and sports fashion to food & beverage and lifestyle products. As of March 2022, the group operates more than 2,400 retail outlets in 79 cities throughout Indonesia, with big name brands like Starbucks, Lego, Reebok being part of MAP's comprehensive retail strategy.
Though the high-quality inventory and excellent customer service are sure to drive sales, to mark the July 15 grand opening of Digibox Apple Premium Reseller, a host of special offers will be available. Free exclusive merchandise for the first 100 customers and $50 gift vouchers for any purchasing customers.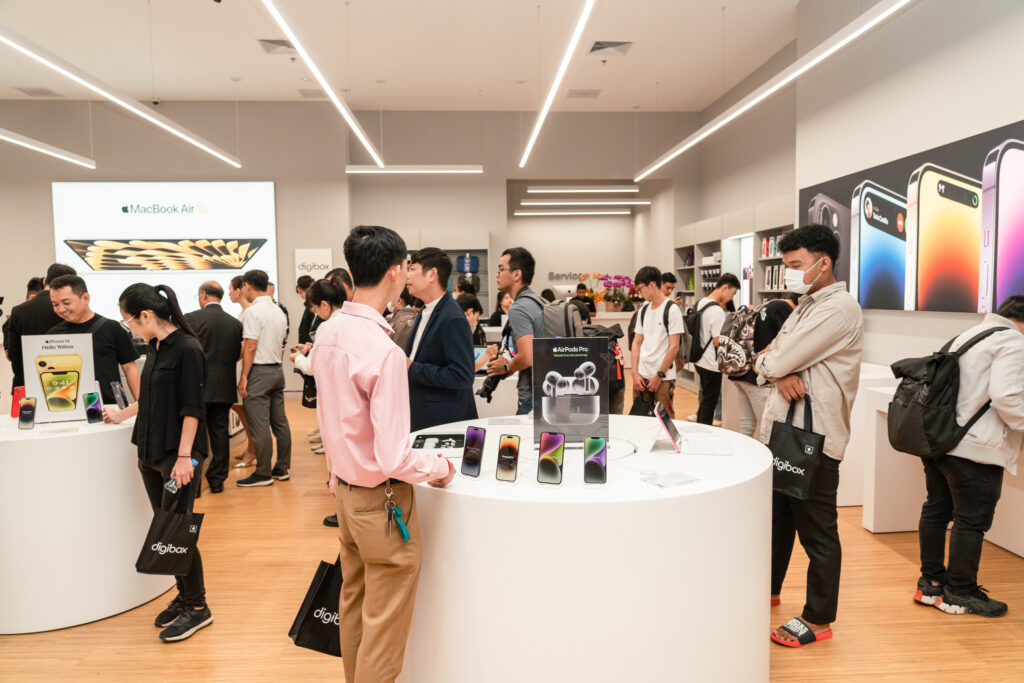 That's not the only way Digibox is getting attention on the opening day ribbon cutting ceremony. Leveraging the social capital of two of Cambodia's hottest celebrity influencers, Jany Min and Vevvid will bring their clout to the event and get customers excited about the first Digibox Apple Premium Reseller coming to the Kingdom.
With Cambodia's youthful demographics, increasingly tech savvy consumer base and steady economic growth, the nation is a promising locale for MAP's Digibox Apple Premium Reseller. With the promotional strategy and attention grabbing grand opening primed to launch, Phnom Penh will finally have it's own official Apple outlet to serve the nation.
Digibox E-commerce platform of www.digibox.asia This website will help Digibox to reach local people in other regions where the stores have not been presented with free delivery for Apple products.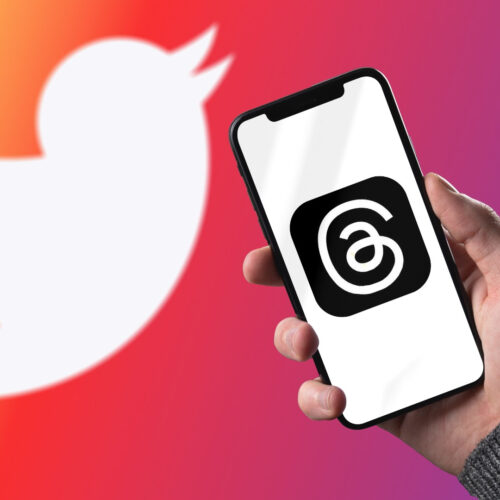 A look at Meta's answer to Twitter, Threads
Exploding onto the market and racking up 100 million users in just a week, Threads is already making waves in the tech world. Here's what we know about Meta's new platform.
What do we know about Meta's new platform, Threads?
What do we know about Meta's new platform, Threads?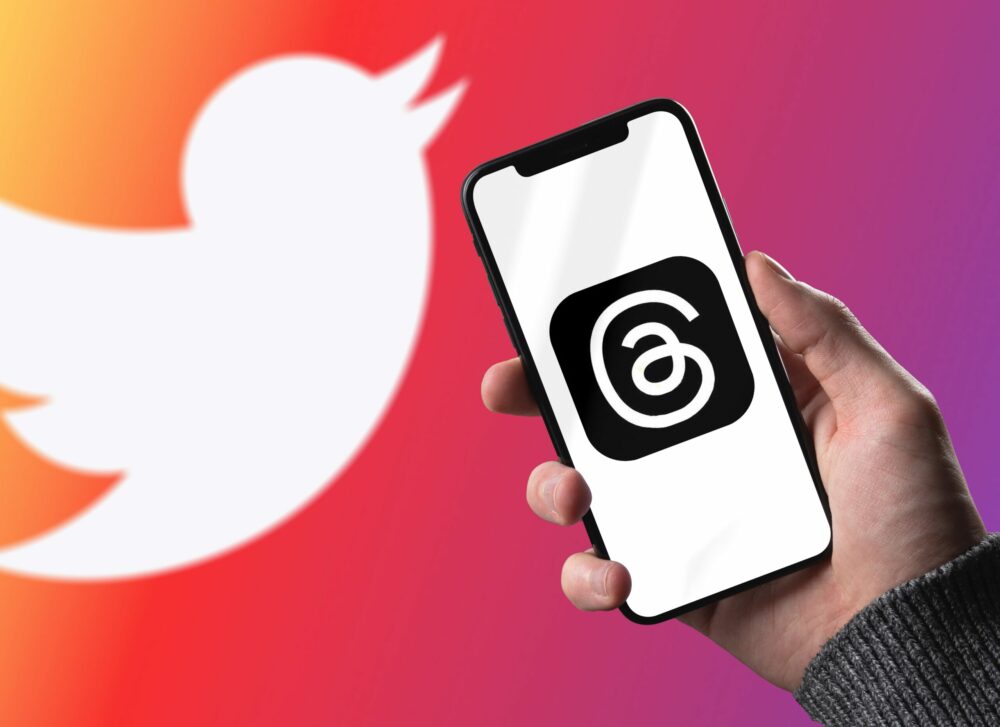 Unless you've been hiding under a rock for the past three weeks, you've probably heard about Meta's new platform, Threads. And while just about everyone has at least heard of Zuckerberg's latest social media offering, the ins and outs of the platform may not be as widely understood. Let's take a look at Threads to get a better idea of what it is and why the tech world has taken notice.
Launched on July 5, Threads is a text-based social media platform that has been touted by the media as Meta's answer to a rudderless and flailing Twitter. Regardless of intention, Threads has seen a stratospheric rise in users since its launch. Hitting 100 million users in just 5 days, the platform shattered records and has become the fastest growing app in history, blowing away the likes of Twitter, Meta's own Facebook and even the ground-breaking large language model, ChatGPT.
Part of this success can be attributed to Zuckerberg and company's onboarding strategy. By offering free download on both iOS and Android devices and piggybacking off the popularity of Meta's Instagram – itself having 1.5 billion users – Threads has been able to clear the way for the platform's explosion in signups. 
New users are able to sign in with their existing Instagram account, keeping their username, followers and verification status. This allows for an already-established user base to jump onto Threads with practically zero effort and let their built-in audience view the text, images and videos they upload to the platform. However, this cuts both ways, as deleting your threads account will automatically delete your Instagram account as well.
And it's not just individual users that have taken notice of the meteoric rise of Threads. Big name companies, some of which had already shifted their ad-strategies away from the increasingly problematic Twitter-sphere, are signing up for the Meta platform. HBO, Netflix, Spotify, Wendy's, T-Mobile, OREO, Ryanair, Pepsi, Amazon, Sony, and Coca-Cola have all migrated to Threads to take advantage of the millions-strong user base that continues to grow.
There are also a few technical aspects of the new platform that are worth examining. Similarly to Instagram, Threads has instituted an age limit for users – though it is one year younger than Instagram's 13-year-old restriction. Threads has also added a feature that automatically default users under 16 (or 18 in some localities) to a private profile upon signing up. Like Instagram, all profiles can be set to public or private and Instagram features like "Take a Break" are also available to monitor and limit screen time. Media has also reported that while Threads does not currently have the options for companies to place ads directly on the platform, ads are expected to be integrated once the platform has reached critical mass. 
While Threads' entrance to the market has been a demonstration of what Meta's teams are able to accomplish in a short timeframe, the platform has also run into some legislative pushback from the EU. Far from the only tech giant facing challenges thanks to the EU's Digital Market Act (DMA), which aims to reign in "gatekeeper" companies with a significant market share, Threads is waiting to launch in the European market. Meta's dominance in the tech market and Threads' Instagram integration has triggered concerns about sharing user data across platforms, an issue directly regulated by the DMA. Despite this setback, Meta is expected to fall in line with EU regulations and eventually expand into the market down the road.
Moving forward, only time will tell if Threads' clever onboarding strategy and overnight popularity is enough to dislodge Twitter and become the internet's new town square. But with positive feedback trickling in and Elon ready for a literal cage match, Meta's new offering could be a promising alternative in the fast-moving tech space.
For more on social media, the digital landscape and all things marketing, check out Brains Communication.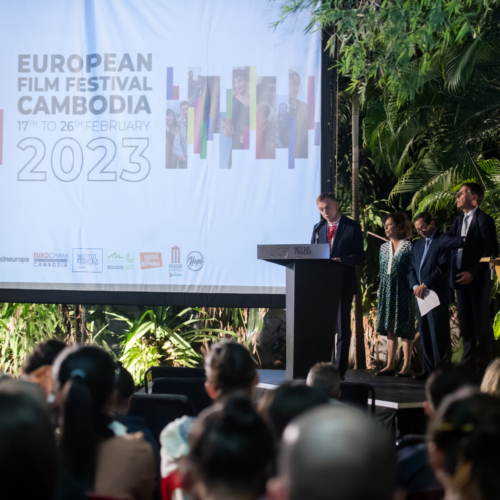 A film festival from start to finish: the European Film Festival 2023 in Cambodia
Organising and producing a live event is one of the most challenging and complex services marketing agencies can undertake. For the EUFF 2023, Brains demonstrated knowledge and experience working on the festival.
Our experience organizing the European Film Festival in Cambodia
Our experience organizing the European Film Festival in Cambodia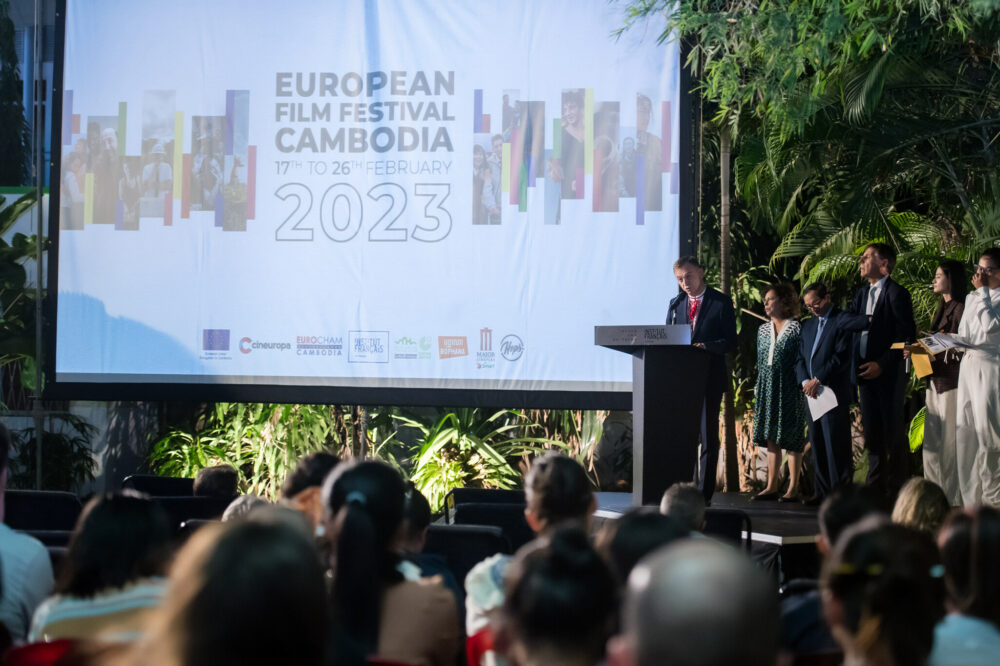 It takes a lot to put together a live event that will entertain guests and leave them walking away with smiles on their faces. From the behind-the-scenes work of finding venues and organising partners to the festivities of red carpet photography and keynote speeches, successful live events are the culmination of talented teams working together.
The collaborative strength and industry knowledge necessary to pull off an exciting film festival can't be better demonstrated than by Brains Communication's handling of the Film Festival Cambodia 2023 (EUFF). Allowing audiences to enjoy the various genres of European cinema, 26 features and 18 short films from more than a dozen countries were screened at locations across Phnom Penh. However, work started long before the event took place.
First, a group of enthusiastic partners had to be found that believed in the power of cinema and wanted to support the event's organisers. The marketing team coordinated with the French Institute, Major Cineplex, local audio visual business Bophana Centre, and the art gallery and event space Meta House among others. Throughout the entire process, the EU Delegation to Cambodia and the nation's Ministry of Culture and Fine Arts were key consultants and contributors.
But a film festival is nothing without an audience, so the team set out to generate the buzz necessary to pack seats over the ten days of screenings across the capital. Given the power of Facebook in Cambodia, the social media platform was an essential tool for driving interest in the festival, with Calls to Action (CTA) and collaboration with a rising Cambodian actress proving key to promotional success. In order to drive traffic through the EUFF's official website and Facebook page, promotional content tailored to each film showing was produced and shared on partners' social media a month before the festival, giving audiences a taste of what they could expect from the international cinema extravaganza.
Along with producing digital content, the marketing team leveraged the power of offline tools and strategic knowledge of popular areas for targeting potential audience members. Print materials, including a visually striking and creatively designed festival guide that informed audiences where and when they could catch the films they were most excited to watch, were distributed at partner locations and other high-traffic areas such as cafes and libraries.
With the groundwork laid, the team turned its attention to an important pre-launch event: a press conference that let industry panellists share opinions and insights with attendees. Open to journalists, media representatives and film audiences, the "Cultural Exchange and the Power of Film" roundtable painted a picture of the festival to come. The following weekend, the Ukrainian film "Mother of Apostles" kicked off the festival, with speeches given by representatives from the EU, France and Ukraine's Ambassador highlighting the cross-cultural importance of film.
The opening ceremony and film showing was attended by students and local youth as well as media outlets, press representatives and industry leaders and was broadcast live on Cambodia television. The screenings over the following ten days reinforced the impacts of a well-thought out and executed marketing strategy across a variety of platforms, with attendance proving adequate.
With the film screenings a wrap and the festival nearing its end, it was finally time for the EUFF 2023 Closing Gala. Once again, the word was spread about the celebration that would signal the conclusion of the international cinema event. With artists, EUFF partners, and hundreds of others in attendance, the closing ceremony was an important opportunity for local audiences and filmmakers stakeholders to meet, network and share their cultures through the lens of this year's cinematic entries.
From start to finish, live events demand a knowledgeable and skilled team to organise and execute a multitude of different tasks. With a number of international attendees and dozens of moving parts, the European Film Festival 2023 in Cambodia gives a glimpse of what it takes to bring an in-person event to life.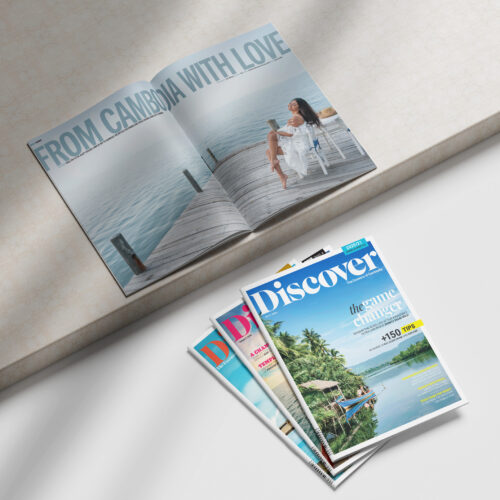 The marketing power of print publications with Globe Media Asia
Far from forgotten, high-quality print publications are some of the most unique and valuable marketing tools you will find.
Why are print publications such powerful marketing tools?
Why are print publications such powerful marketing tools?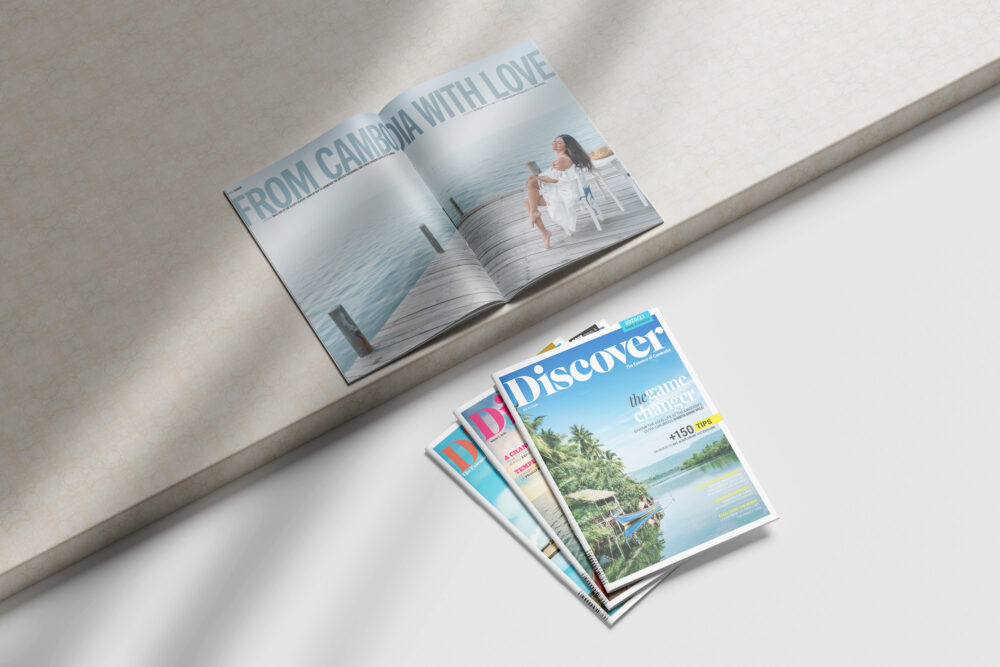 There is no doubt about the importance of digital platforms in the modern media landscape. But you'd be sorely mistaken to assume that print is dead. There is still a very real demand for print publications, from consumers and businesses alike. And with the skills necessary to produce magazines and other high-quality printed materials growing increasingly difficult to find, hard copy is becoming an even more sought-after and valuable tool.
Print publications require a team of talented professionals all working together toward a unified goal. From photographers and designers to writers, editors and proofers, creating a compelling and attractive print publication is much more complicated than most digital media campaigns. And while this effort is significant, the response print publications elicit is worth it.
From a consumer perspective, the visuals, design and overall aesthetics of print publications can't be beat. The attention to detail found in high-quality print demonstrates a company's commitment to first-rate services and products, a business principle that consumers understand and appreciate.
From a brand perspective, print publications engage audiences in a deliberate and attentive way. This is in stark contrast to the casual impressions that dominate most digital and social media marketing campaigns. Similarly, the lifespan of a publication is significantly longer and more meaningful than the fleeting adspace of clicks and impressions. An ad spot in a quality publication is like buying prime real estate in a good neighbourhood that will catch an audience's attention long after social media posts are lost in the endless-scroll.
In particular, products like coffee table books and annual reports are seeing a resurgence in demand, as more and more companies recognise the appeal of physical media. Hard copy provides unique opportunities for businesses and organisations to showcase exemplary work and provide physical copies to donors, partners, and stakeholders. 
In Cambodia, Globe Media Asia has been producing high-quality print publications since 2007. Responsible for more than 150 different magazine editions and print products over nearly two decades, Globe Media Asia has overseen production of over 2 million physical copies. Most recently, the group's Focus Cambodia magazine – an overview of the nation's economic and market conditions – proved a resounding success.
Despite being launched at the height of the Covid-19 pandemic, this was the most successful to date from an advertising perspective. This attention clearly demonstrated the desire of local and international brands to invest in a premium channel to advertise in the Cambodian market and reach consumers, new and old.
Now, with Globe Media Asia working on a revamped and expanded Focus Cambodia magazine, audiences can expect the stunning photos, engaging written content and elegant design they've come to expect from the publication. From lifestyle and hospitality to investment and business, the 2024 Focus Cambodia will showcase the best of the Kingdom of Wonder.
To learn more about Globe Media Asia's marketing expertise, click here.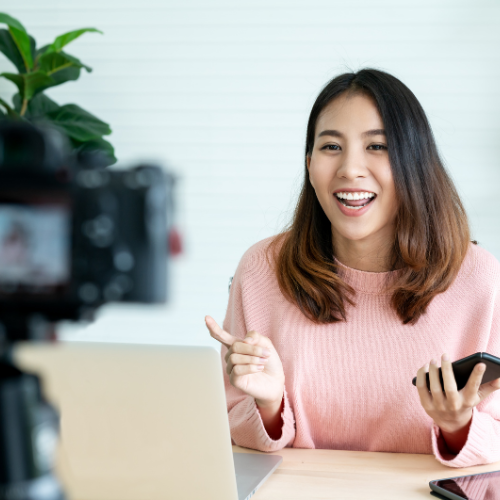 Why most of brands choose to implement influencer marketing
When it comes to building trust in your brand and driving engagement, nothing quite compares to the power of influencer marketing.
Influencer marketing: Why most of brands choose to implement the strategy
Influencer marketing: Why most of brands choose to implement the strategy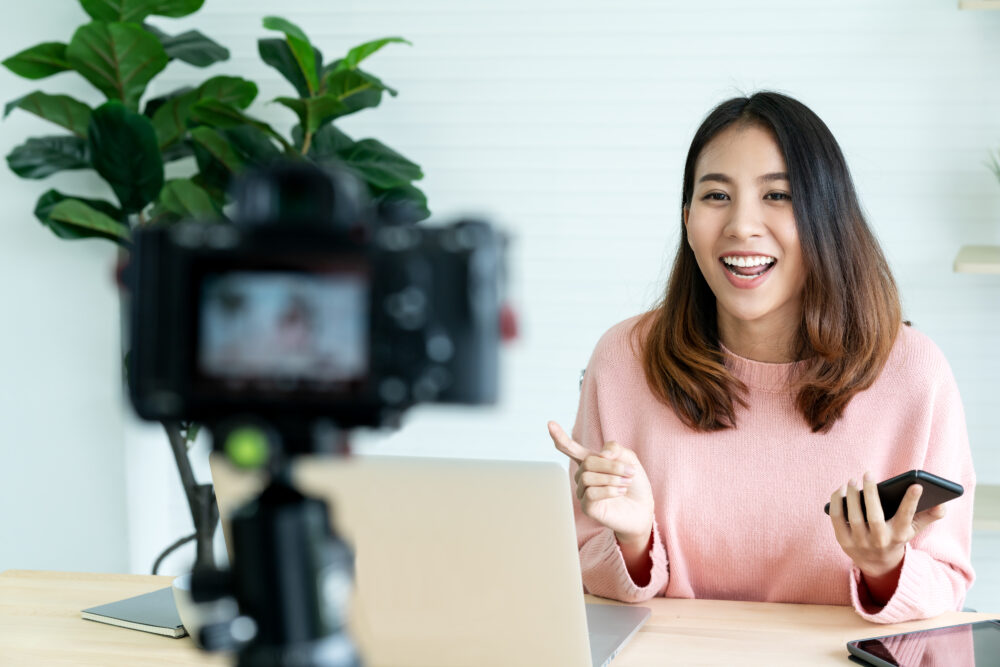 There is no doubt about the power of influencers in today's digital marketplace. And while a lot of people may think that these internet trend setters are only effective for certain niche products, the fact is that just about every brand, company and marketing campaign can benefit from the strategic incorporation of influencer content.
And it's not just Gen Z we're talking about.
From fashion and tech to hunting and outdoors equipment, influencers can be utilised to market any number of different industries, products and services.
These marketing campaigns build trust, expand reach, enhance brand visibility and drive engagement in ways that simply cannot be matched by other strategies. Influencers leverage storytelling to build authentic connections with consumers that can be particularly effective when targeting specific audiences and certain key demographics.
One reason that these campaigns are so effective is the interactions between influencers and their audiences. By creating online discussions, potential customers are more likely to follow their favourite personalities across marketing channels and campaigns, letting your brand create long term relationships with potential customers. This has proven a major challenge through more traditional marketing strategies.
When choosing an influencer to incorporate into your next marketing campaign, there are a few things to consider. It's true, a high follower count is a factor, as this relates to the number of eyes that will see your campaign, however, it is not the most important thing to consider. Expertise and experience relevant to the subject matter can be just as vital as how many people see the campaign. For example, a popular musician promoting headphones leverages their knowledge of sound quality to create a more trustworthy connection with audiences. If they create content across different platforms, it's even better.
Today's audiences are savvy. They are looking for voices they trust to guide their decisions, and traditional branding and advertising strategies – while still essential – simply are not enough to drive engagement. Whatever your industry or product, incorporating influencers into your next campaign is something worth considering.
To read more about the most effective marketing strategies, inducing short form video, click here.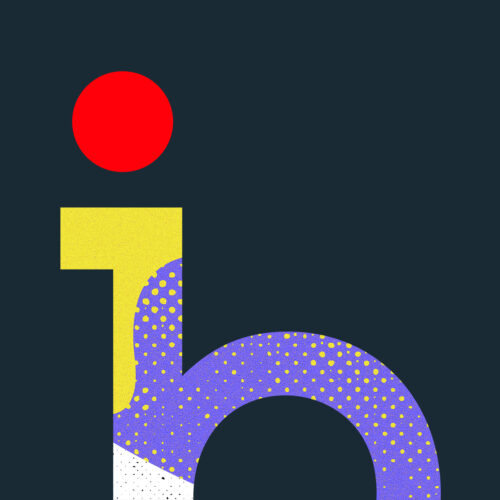 When is the right time to redesign your website? See how we did it
In today's digital world, an engaging and visually appealing website is absolutely essential, but where do you start?
How do you build a good website? A digital revamp with Brains Communication
How do you build a good website? A digital revamp with Brains Communication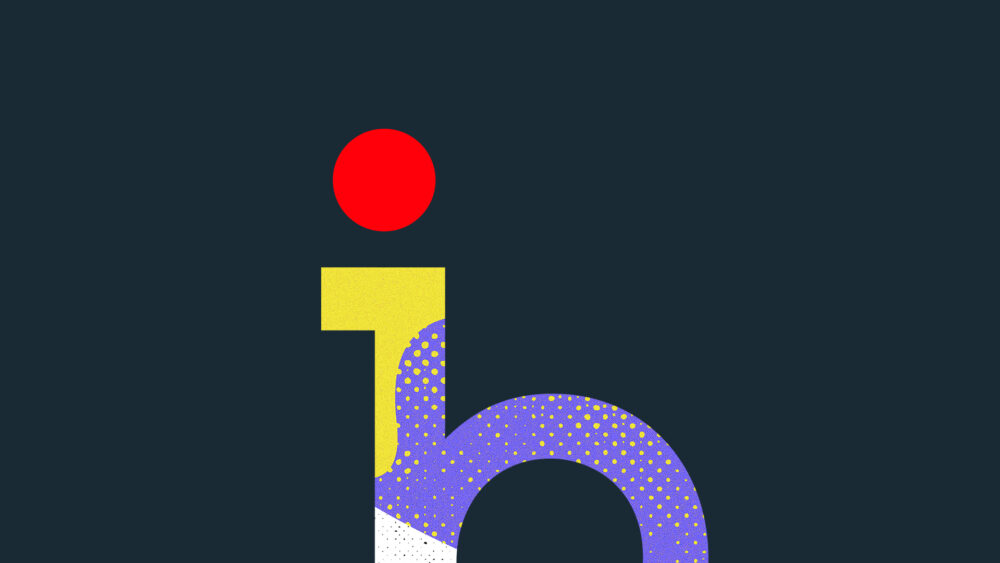 A business website is more than just the first point of contact for potential clients. A successful website clearly communicates what your company can do, what sets you apart from the competition and shares the ideals, goals and big-picture vision that drives your company. While this may sound a bit daunting, there are a few important things to remember when designing – or redesigning – your website.
First, it has to be visually appealing and easy to use. Whatever your business or industry, your website reflects the care and attention to detail that will be conveyed to clients. So if your website is cluttered and difficult to navigate, you shouldn't expect new offers to come flooding in. Next, showing off past projects or successful campaigns that give visitors a glimpse into your team's expertise and ability to get the job can help seal the deal for potential new clients. Finally, clear calls to action alongside fresh, high-quality content should drive engagement, offering visitors new insights into your industry that will keep them coming back.
An example can help illustrate some of these essential elements.
With more than a decade in the industry, when Phnom Penh, Cambodia-based Brains Communication decided it was time for a new look, we knew it all started with our website. As a 360-marketing firm offering comprehensive services ranging from social media campaigns and website development to print publications and live events, demonstrating the creativity and vision of our teams was essential.
To accomplish this, our in-house web development team began building an SEO-friendly page that was dynamic and upbeat with an emphasis on easy navigation and an intuitive user interface. Given the nature of the tech landscape, optimising for mobile and desktop users is essential and was taken into account during development.
The homepage welcomes visitors with an eye-catching banner featuring snapshots from Brains' TV ads while highlighting the core tenets of "creativity, empowerment and expression" that guide our work. This type of page is a great way to give a lot of information in a short amount of time and communicate the dynamic nature of your team. Visitors can dig a bit deeper into Brains' work on the portfolio page. Inspired by Instagram's wildly-popular layout, once again vibrant images are used to grab visitors' attention and introduce some of our most successful projects.
On the "About Us" page, photos of the Brains team let visitors see the faces behind the work as well as give them another path to reach out to individual team members. From the editors and writers creating our content to the digital marketing team and in-house graphic designers putting it all together, letting your clients get to know your team is a great way to push engagement.
But at the end of the day, keeping visitors coming back to your page is one of the most important elements of any website development. For our website revamp, this comes in the form of the appropriately titled "Exchanging Insights" page. This is where our thought leadership provides readers with articles on some of the latest trends in the sector as well as the latest news shaping the landscape. Continually updated, dynamic and offering insights from experts across industries, this content gives visitors a reason to pop back in, driving user engagement as well as website traffic through SEO-friendly production.
In today's digital world, your website is the first thing that potential clients see and it is a direct representation of the attention to detail and quality of services they can expect from you. Giving visitors an engaging, well-designed introduction to your business is worth the time and investment. While there is no one-size-fits all solution when it comes to website development, that doesn't mean that there aren't certain strategies and elements that can be applied to every digital doorstep.
For more information on what we did and how we did it, reach out.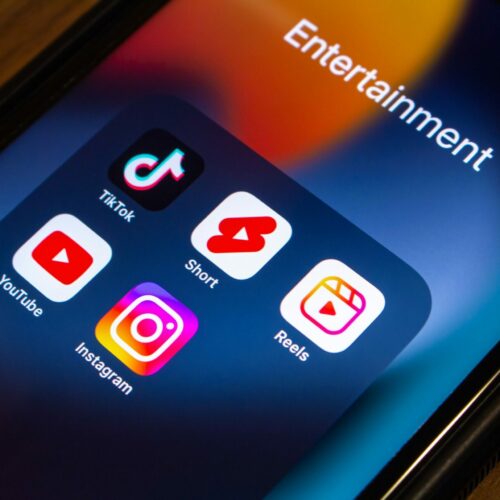 Grow your business marketing with short-video content
Short-form videos are some of the best ways to reach audiences for your business and marketing needs, but how do you make the best videos?
Grow your business marketing with short-video content
Grow your business marketing with short-video content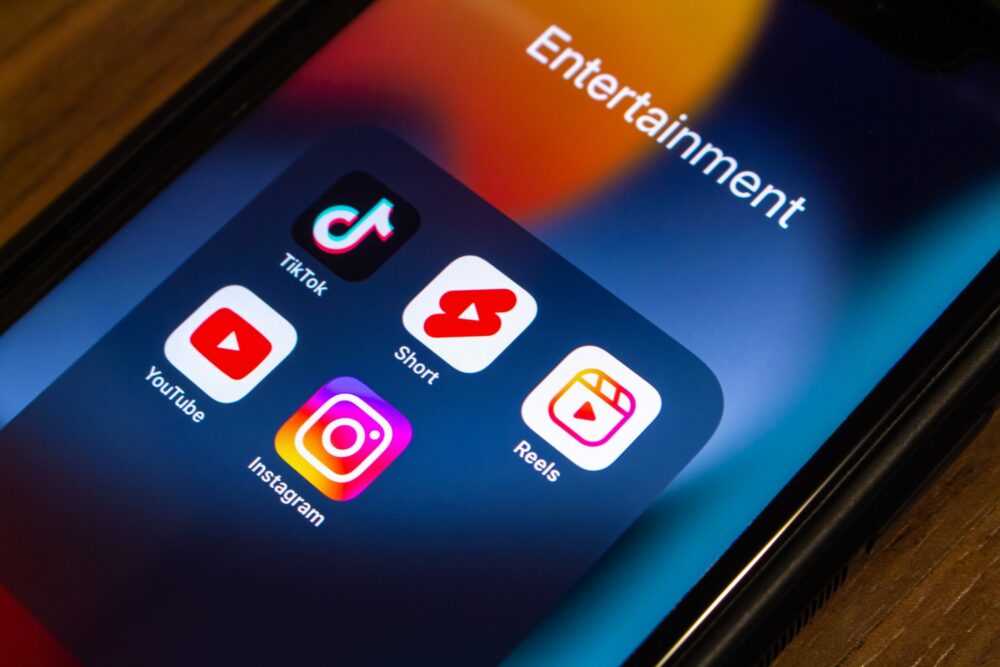 The verdict is in. Whether you're looking at the Asia Pacific content marketing trends or the global social media engagement rate of your business; nothing captures audiences' attention like short videos.
Tiktok, ByteDance's dedicated short-form video app, has seen massive growth recently, surpassing 1 billion users in late 2021. And other platforms are taking notice. In the past couple of years, Facebook, Youtube, and Instagram have all released their own short-form video offerings, looking to cash in on the wild popularity of this type of content.
The world of marketing is also keenly aware that the popularity of short-form videos can be leveraged to great effect. According to industry experts, 66% of internet users say video is the most engaging content they see and 54% of marketing firms believe that short-form video is the most effective way to reach their social media marketing objectives.
But not all videos are created equal. Here are a few tips that will help your team make the most eye-catching and effective short videos to hook viewers, no matter what your target audience or specific industry. The first thing to do is create an attention-grabbing hook that gets people interested. Whether this is for listicles (Number 3 will SHOCK you!), food videos (Would YOU eat this?), or fashion content (Will this be THE SUMMER TREND?) getting viewers' attention is essential. Incorporating the latest trends and hottest topics is also a great way to get audiences to watch your content.
The next thing to consider is the length of your video. Keeping things under 90 seconds is ideal. This is short enough that people will pause scrolling to engage with the content without losing interest but still long enough to get your important points across. This brings us to the real point of your video. The call to action (CTA). This is where you give audiences the opportunity to further engage with your business, whether it's to buy a product, visit your website, or share a video. Your CTA is generally most effective when placed at the end of the video and should be catchy and give audiences clear instructions on what they should do next.
In Cambodia, Brains Communication used to align short-form videos to significant effect for its Oktoberfest 2022 campaign. Cha Cha, our local influencer, was enlisted to create several videos showing off the event space, live music, and party atmosphere of the annual libation celebration. A great example of the medium's effectiveness, Cha Cha's signature attitude was on full display as she grabbed attention, communicated key details of the event, and closed with a clear CTA that told audiences where to go next. The video clocked engagement from more than 100,000 unique viewers in a short span of time and contributed to the event's resounding success.
At this point, it's safe to say short-form video content isn't going anywhere soon. Quite the opposite in fact, this medium is spreading across nearly all platforms. So if your team is looking for new and effective ways to drive engagement, spark interest and find new audiences, incorporating these quick, attention-grabbing videos should be on the agenda at your next meeting.
To see more of our work with video production and influencers at Brains Communication, click here.
Reference:
Instagram Engagement Report 2023; Sprout Social: Social media video content ideas to fill your content calendar, Social media video statistics marketers need to know for 2023, The TikTok algorithm explained; TikTok Global Community.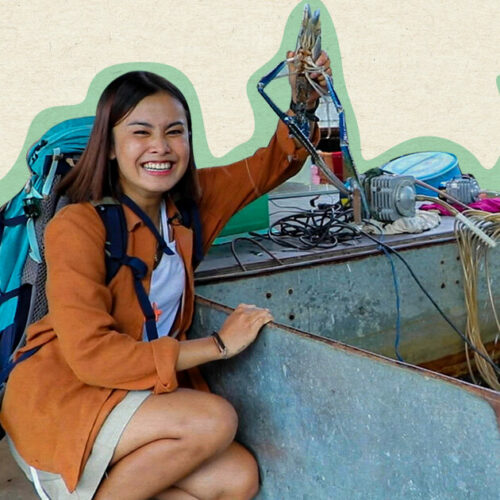 What inspires a brand to rebrand: Cambodian Eats story
Rebranding is more than just making a new logo or tweaking a company motto, it's sharing the heart of your brand with the world. See what this means for Cambodian Eats.
Why is rebranding important? A glimpse into Cambodian Eats' successful rebrand
Why is rebranding important? A glimpse into Cambodian Eats' successful rebrand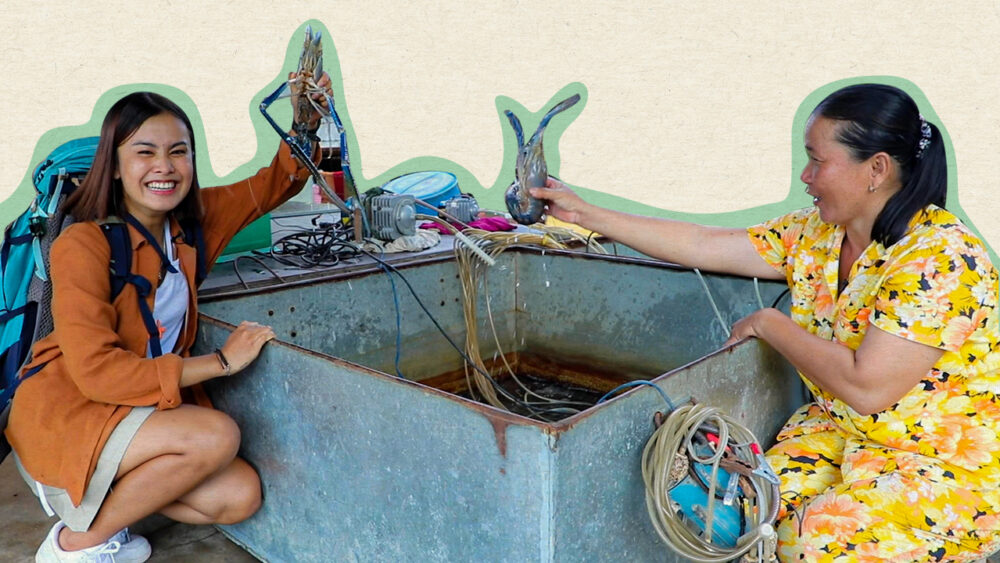 New look, new you. A fresh style can change the way people see you, help get you noticed and leave you feeling like a whole new person. This is just as true for the world of media and marketing as it is for personal fashion, making rebranding a great way to reignite interest in your company or business.
But rebranding is so much more than just updating a logo or redesigning a website. Your brand is one of the most important and valuable aspects of your business, representing a synthesis of tangible elements like visual design, logos, and corporate mottos with more intangible things like the perceived quality of products, social responsibility and history in the industry. When taken together, your brand becomes how the world views your business and, importantly, how they identify with it.
Take the world-famous watch brand Rolex, for example. Initially charged with producing trench watches for soldiers fighting World War I, the brand became synonymous with high-functioning quality when it became the first producer of water-proof watches in 1926 and later, in 1931, when it patented a self-winding mechanism that revolutionised the industry. It was only thanks to this history of quality and reliability that the company could grow into the unparalleled luxury brand that it is today.
In this context, it's no wonder that branding is such a massive part of business strategies. If your potential customers can't connect with your brand – and the ideals it represents – they're unlikely to pursue a business relationship. On the other hand, if these connections can be made, through forethought, strategy and consistency, a company can create lifelong clients dedicated to the brand.
This is also why when companies are looking to reach new audiences or reinvigorate existing customers, rebranding is such a vital strategy.
Cut to Cambodian Eats, a collection of videos, written articles and photo galleries that take audiences off the beaten path to enjoy regional Cambodian delicacies in locations around the country. Looking to update its brand to better align with the ideals of adventure, food and environmentalism that are at the heart of the series' message to audiences, Cambodian Eats turned to local firm Brains Communication.
Central to the rebrand, visual elements were first on the to-do list. Incorporating playful imagery that communicates what the show is about, Brains Senior Graphic Designer Navet Tab, got to work reimagining the logo.
"I wanted these elements to represent an adventurous journey to taste and try-out Cambodia's signature regional cuisine," she said. "The design also communicates the love of the environment and the clear blue skies and abundant rivers and sea where this delicious food comes from."
But it wasn't just design work that went into Cambodian Eats' rebrand. Brains' in-house teams also produced, directed and edited Cambodian Eats on-location videos and created social media content to engage new audiences and capture the heart of the series. Combining fun photographs of wet markets and locals holding produce and showing off their work attire with teasers for the latest videos, these social media posts leveraged the popularity of Facebook and Youtube in Cambodia to spread the word about the new and improved Cambodian Eats brand.
More than reinventing the core principles that shape the content of the series, the Cambodian Eats rebrand was about better aligning the visual aspects of the brand and using social media to build relationships with audiences. Sharing the sense of adventure, love of travel and appetite for Cambodian cuisine with people around the world, the vitalization of the Cambodian Eats brand is a great example of just how important this strategy is for businesses big and small.
Watch Cambodian Eats! Season 2 episodes here
Read more about Cambodian Eats here and see our coverage on socials here.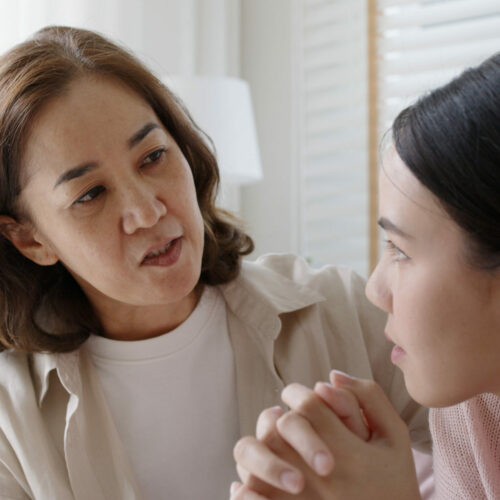 Social behaviour change through the lens of Bloom Cambodian health
Influencing people's behaviour is never easy, so when PSI was looking to encourage healthy habits in Cambodia, they turned to a time-tested strategy
What is social behaviour change?
A look at PSI, Bloom, and Cambodian health
What is social behaviour change?
A look at PSI, Bloom, and Cambodian health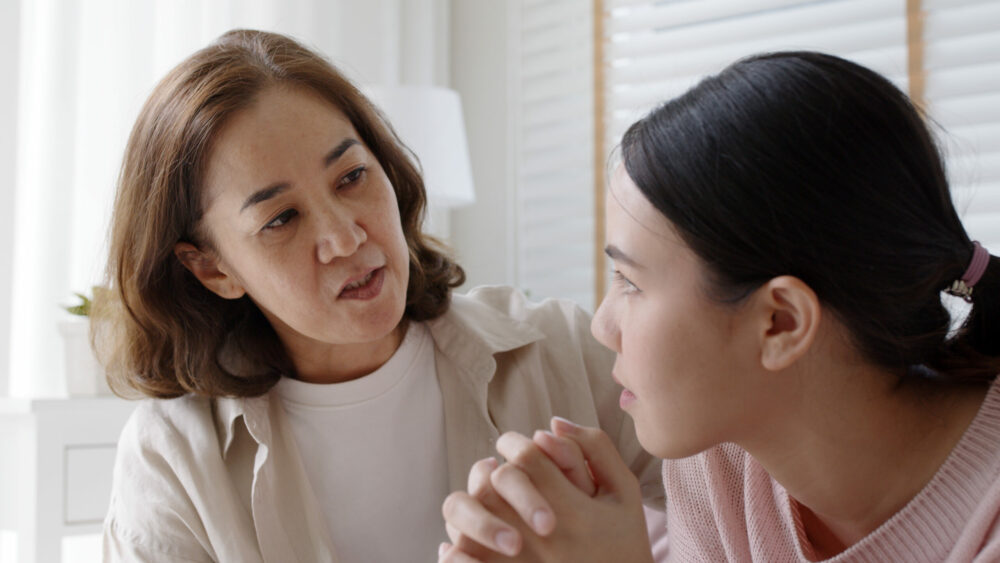 From safe driving and alcohol consumption to cutting out tobacco and littering, influencing human behaviour is always a tough challenge. But that doesn't mean it's impossible. There are solid strategies that experts have devised through years of research and analyses that offer a path to shaping human behaviour in ways that can benefit communities and society.
The Social Ecological Model (SEM) is a prime example.
Developed in the late 1970s by psychologist Urie Bronfenbrenner, the SEM framework dictates that human behaviour is shaped by multiple levels of influence: individual, interpersonal, communal and societal. At each of these levels, goal behaviours are selected, barriers to achieving these goals are identified, and interventions necessary to motivate change are developed. The model was a recognition of the complex range of factors that shape the way humans behave and the nuanced approach necessary to influence them.
So when global non-profit Population Services International (PSI) was launching Bloom, a social behaviour change (SBC) campaign to promote healthy lifestyles and combat rising cases of noncommunicable diseases in Cambodia, it's not surprising they utilised SEM to guide their efforts.
To get started, PSI had to dig into the reasons behind the rise in noncommunicable diseases like diabetes and hypertension in Cambodia. One key finding was the high consumption of salty foods and other unhealthy eating habits leading to high sodium levels in the local population, a driving cause of hypertension. This led to identifying the goal behaviour of stopping people from adding salt to dishes while cooking while individual and family attitudes about taste and appropriate salt levels were barriers to change, and increasing knowledge of the correlation between salty food, high sodium levels, and hypertension was the intervention.
Avoiding fatty foods, eating more fresh produce, and getting more exercise were all elements of the SBC campaign. Once PSI identified goal behaviours, barriers and interventions for each of these health targets, the group developed a variety of different strategies to reach its audience and share information that would lead to healthier behaviours and habits.
Through pre-testing with questionnaires focusing on the target audiences that measured comprehension, acceptability, believability and persuasiveness of potential messages, the most engaging and energising ways to drive behaviour change were developed.
Given the massive role of Facebook in the Cambodian landscape, the platform was central to the education efforts at the heart of the Bloom campaign. Similarly, putting faces to the healthy behaviours PSI was trying to inspire in the public was vital to driving change, making high quality video stories depicting everyday people the audience could relate to eating healthy meals and exercising was a perfect choice. Also, by leveraging the cultural cache of local influencers as trusted sources, Bloom's messaging worked to convince people to drop detrimental habits in exchange for healthy lifestyles.
Finally, community events were organised in high-foot traffic locations such as local markets and public parks where successful communication was again key. More than simply informing people of the importance of healthy habits through pamphlets and dialogue, these events engaged audiences with fun activities like aerobic challenges, spinwheel quizzes and healthy cooking expos.
Influencing something as complex as human behaviour is always a challenge, but the SEM model provides a clear strategy that can be tested, analysed, refined, and improved, making campaigns like Bloom some of the most promising ways to help people and the communities in which they live.
If you're interested in PSI, Bloom, and the work that Brains Communication did on the campaign, get all the information here.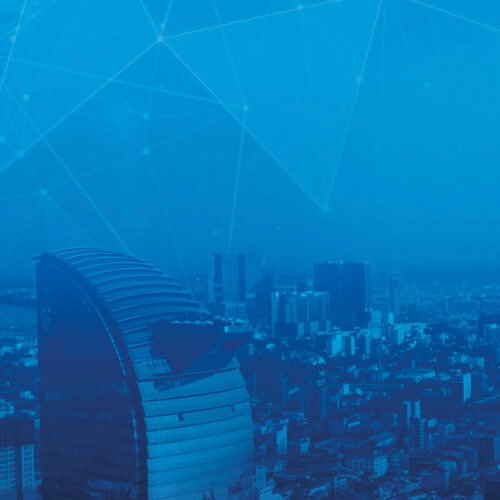 Cambodia's digital landscape: Key insights
Dig into the numbers to better understand Cambodia's fats-growing digital ecosystem.
Cambodia's digital landscape: Key insights
Cambodia's digital landscape: Key insights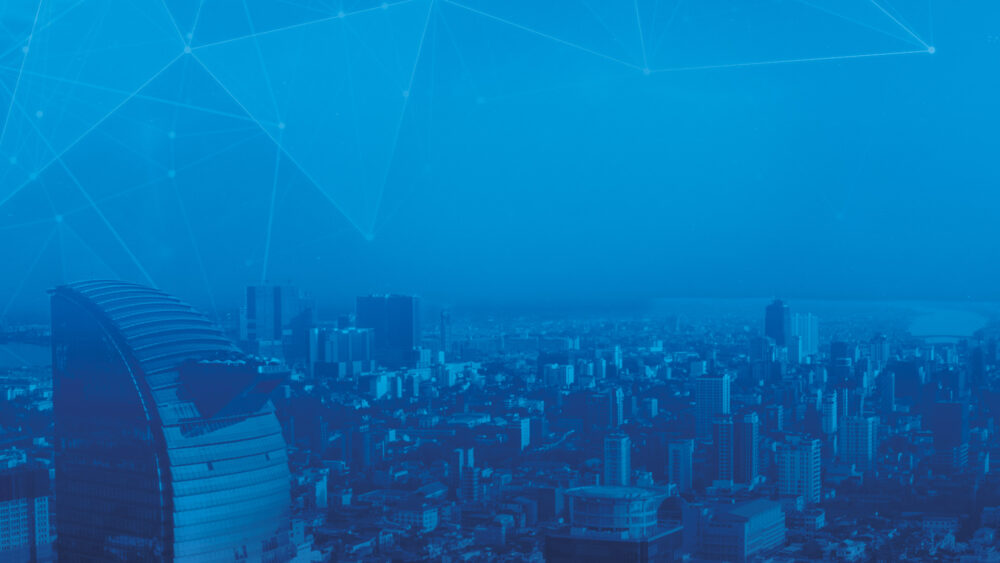 Cambodia is a small country with big ambitions and a population ready to embrace the latest in digital tools. Let's take a look at some of the leading digital trends in Cambodia.
Staying on top of the latest trends is essential if you want to be competitive in the market. To this end, the recent Kepios report Digital 2022: Cambodia provides key insights into the nation's digital landscape through a careful examination and compilation of important data.
Key Findings
13.44 million internet users
Mobile connection speed increased 45.5% 2021-2022
12.6 million social media users
6.68 million TikTok users aged 18+
Facebook ad reach 68% of total population
Significant year on year growth of connections, users and social media
The Landscape
Starting with general population data, the report provides the demographic context that informs proceeding statistics. Namely, with a total population of 17.06 million and a median age of 26.2 years old, Cambodia is a young country and prime market for digital technologies and associated marketing strategies.
Adding to this potential is the high rate of connectivity, especially in urban areas. 22 million mobile connections (129% of population) and 13.44 million internet users (78.8% of population) demonstrate this connectivity. These metrics were also both areas of expansion, charting 2.2% and 1.3% growth from 2021 to 2022.
When it comes to the speed of connection rates, Cambodia is not leading the way, however, there are continued signs of progress. While the median mobile connection speed was just 16.51 mbps and fixed internet came in at 18.96 mbps, both increased from 2021 to 2022 – up 45.5% and 14.4% respectively.
It's just as important to know where Cambodia's users spend their time online. Unsurprisingly, social media is a major player in internet usage, with 12.6 million (73.9% of population) social media users in January 2022, up 5% from the previous year. In this space, Facebook dominates (11.6 million users), with TikTok (6.68 million users), and Instagram (2.05 million users) both representing significant market share in 2022. LinkedIn (460 thousand users) and Twitter (220.6 thousand users) continue working to grow their user bases in the country.
However, as the Kepios report points out, it is important to understand that viewing the number of social media accounts as analogous to the number of unique internet users can be misleading. Some individuals may have duplicate accounts on a single platform while other users, such as businesses and fan pages, may not represent individual users at all.
Despite the imperfection of this stat in determining individual users, social media platforms remain key vehicles of ad reach in Cambodia and are essential tools in modern marketing strategies.
Once again, Meta and Facebook dominate the landscape, with a 2022 ad reach of 68% of the total population, 86.3% of internet users and 92.6% of the platform's eligible audience aged 13 years and above. Facebook Messenger's ad reach was 46% of the total population and 62.7% of the eligible 13+ audience in Cambodia. Both platforms skewed slightly towards male audiences with FB Messenger's ads reaching 43.9% female vs 56.1% male audiences and Facebook coming at 44% female and 55.6% male.
The second place platform in terms of ad reach in 2022 was TikTok, reaching 49.7% of local internet users regardless of age. It is worth noting that Bytedance, TikTok's parent company, allows marketers to target users aged 13+, however, tools for measuring ad reach only show audience data for users aged 18+. The platform skewed slightly female, with ads reaching an audience of 54.1% female users and 45.5% male users.
Instagram, Twitter and LinkedIn make up the rest of the ad space in Cambodia. Ads on instagram reached 12% of the total population and 16.4 of 13+ audiences and Twitter ads connected with 1.3% of the total population and 1.8% of 13+ users. LinkedIn, despite using figures based on total registered members and not active monthly users like other platforms, only reached 2.7% of the total population and 4.2% of eligible 18+ users and skewed male, with 43% female users.
Conclusions
Cambodia is a promising market driven by a population embracing some of the most popular digital platforms available. This promise is perhaps best demonstrated by the continued growth of the sector's user base: from 2021 to 2022, mobile connections increased by 473 thousand, internet users increased by 177 thousand and active social media users increased by 600 thousand.
While some may see Meta and Facebook's domination in the market as a problem, in terms of marketing and advertising, the consolidation of users make targeted campaigns on the platform a worthwhile strategy.
With no sign of slowing down and more players entering the ecosystem every week, Cambodia's digital landscape will continue to grow and evolve in the coming years. Thanks to firms like Kepios that keep their finger on the nation's digital pulse, you can stay tuned for the latest trends in Cambodia's marketing and steer your firm towards success.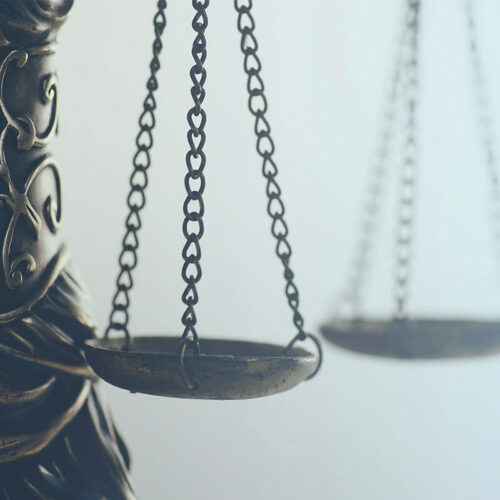 New legislation and global partnerships reignite foreign investment in Cambodia
Httpool's local expert Hem Sophana shares insights about Cambodia's digital market.
New legislation and global partnerships reignite foreign investment in Cambodia
New legislation and global partnerships reignite foreign investment in Cambodia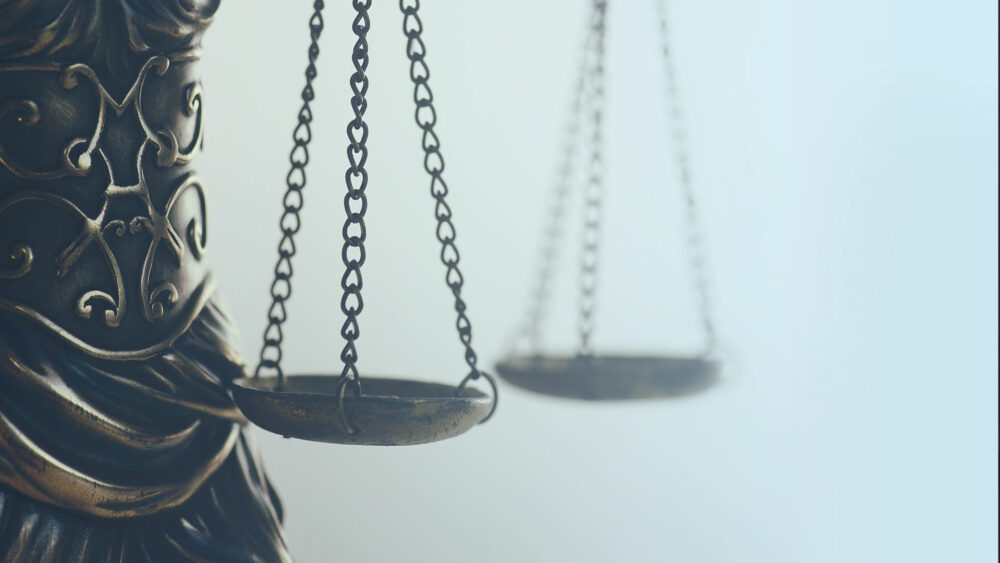 Through targeted legislation and international cooperation, Cambodia is working to improve its standing as a destination for foreign investment.
Over the past twenty years Cambodia has seen a steady increase in foreign direct investment, with inflows rising from just over $81 million in 2003 to $3.48 billion in 2021. Today, thanks in part to a regional pact of cooperation and a revamped investment law, the Southeast Asian nation is recommitted to bolstering its reputation as a destination for foreign firms and international investment.
According to the Khmer Times, the Council for the Development of Cambodia (CDC) approved fixed asset investment projects in the country valued at more than $4.5 billion in 2022, up 7% from the previous year. The government body, whose responsibility is "to promote and facilitate foreign and local investments to achieve a healthy private sector in Cambodia's development," issued permits for non-special economic zone (SEZ) projects worth $3.4 billion, representing a 49% year-on-year increase.
The bulk of this investment – $2.7 billion – came from local projects, with Chinese operations accounting for another $1.4 billion, or 30% of total figures. According to the CDC's report, other notable foreign investment projects came from Korea, Japan, Thailand, Singapore, Malaysia, the Cayman Islands, the British Virgin Islands, and Australia.
According to statements from Lim Heng, vice president of the Cambodia Chamber of Commerce, a number of factors contribute to this renewed interest in the Southeast Asian nation's economic potential.
"The new investment law, with free preferences – Cambodia-China FTA and Cambodia-Korea FTA, RCEP – are giving a big impetus in attracting investment to the Kingdom," he told the Khmer Times.
The RCEP, or Regional Comprehensive Economic Partnership, is a free trade agreement between the ten ASEAN nations and the Pacific FTA partners Australia, New Zealand, Japan, Korea and China. According to the agreement's summary, the central goal is the establishment of a "modern, comprehensive, high-quality and mutually beneficial economic partnership" between the fifteen member countries.
For Cambodia, the RCEP has renewed the public and private sector's efforts to draw foreign capital into the country and further integrate the nation into global value chains. The RCEP agreement, which came into force 15 months ago, has officials optimistic about the future of international trade in the country and will amplify the positive impacts of Cambodia's updated 2021 investment law.
Put into effect in October 2021, the new investment law was designed to increase Cambodia competitiveness in attracting foreign investors through a number of mechanisms. Income tax exemptions, customs/duties incentives and other efforts were designed to modernise the nation's investment climate and bring regulations closer in line with ASEAN standards.
Now, thanks to the success of Cambodia's Covid-19 response and vaccine rollout alongside these regulatory milestones, government officials and international experts are optimistic about the nation's further integration into the global economy. The Economist Intelligence Unit, the research and analysis division of the Economist Group, is predicting that Cambodia's GDP will increase from last year's levels, thanks in large part to foreign investment.
Speaking at an economic function in Bangkok, Deputy Prime Minister and Secretary-General of the CDC Sok Chenda is enthusiastic about the new legislation's role in driving international investment in the country.
"The Royal Government of Cambodia welcomes foreign investment by opening the door to investors from all countries in all fields without discrimination. In particular, the Cambodian Investment Law provides an open, transparent incentive to all investors, guaranteeing and protecting investment without discrimination."
Reference :
Summary Of The Regional Comprehensive Economic Partnership Agreement. link