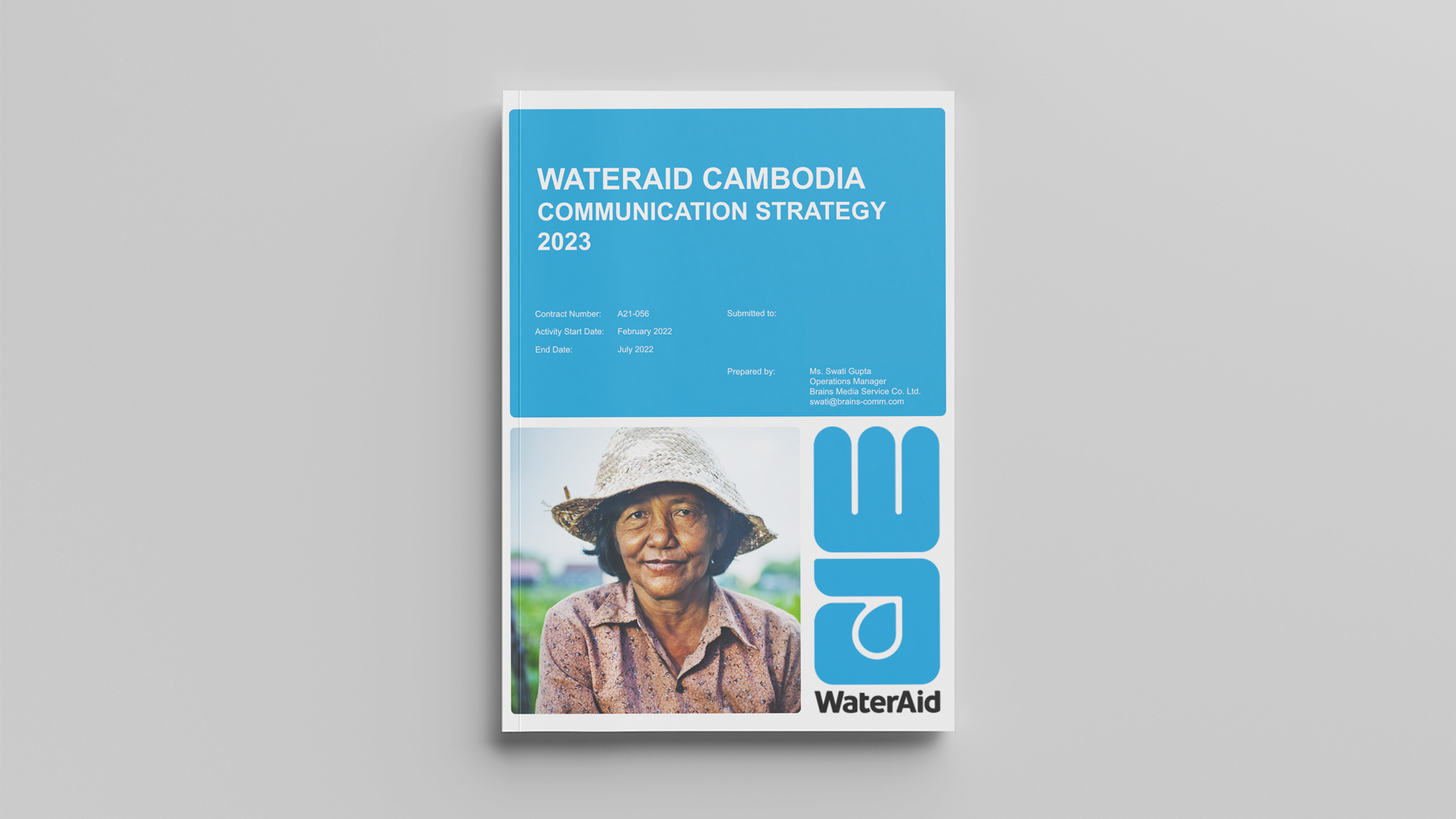 WASH Behavior Change Campaign
Established in 2014 with the ambitious and equitable goal of establishing universal access to sanitation and clean water in Cambodia, WaterAid enlisted Brains Communication to revamp its media strategy. The first step was a thorough examination of WaterAid's existing tactics.
Through SWOT analysis, key informant interviews (KII) with stakeholders, and a thorough evaluation of how WaterAid's communication activities fit into current trends, Brains Communication developed a targeted campaign strategy that included impact story videos and has revitalised WaterAid's media presence. With this in-depth analysis, the NGO is much better positioned to achieve its important goals in the country.
An integral aspect of Brains' work with WaterAid was organising, shooting and editing a series of videos highlighting the group's efforts. Travelling to locations across the country, the video team conducted interviews with stakeholders at every level, from the organisers and business owners responsible for implementing WaterAid's sustainable WASH program in factories, villages, and schools during the Covid-19 pandemic to the community officials and government representatives empowering women to become leaders in WASH sectors.
The final product was a collection of videos that showcase the important work WaterAid is doing to improve public health in Cambodia and demonstrate the skill and vision of Brains' dedicated video team.
The Client : WaterAid Cambodia
What we did : Marketing consultancy | SWOT Analysis | Communication strategy development | Video production