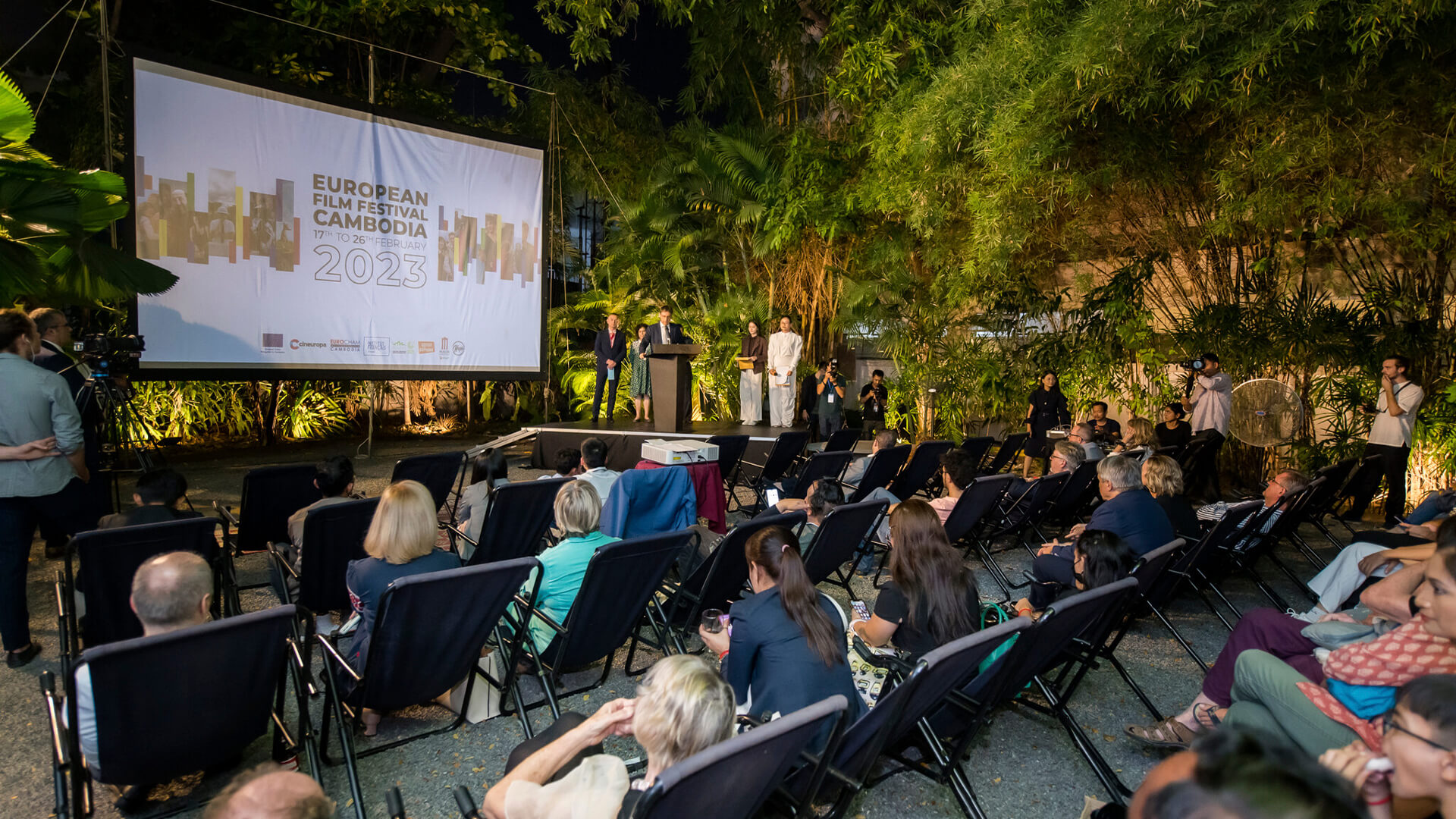 European Union Film Festival
There is a lot that goes into a successful live event. From developing a theme and creating an eye-catching logo to lead-up PR campaigns and venue logistics, the event itself is the culmination of weeks, and often months, of work. The European Union Film Festival is no different.
Handling the event in 2022 and 2023, Brains took the reins from start to finish. In the lead up to the event, Brains created a comprehensive brand, developed a budget and reporting process, and arranged travel, transportation and accommodations for international attendees. As the festival took shape, invites were sent out, food and beverage management for hundreds of movie lovers was organised, and screenings of more than two dozen films were scheduled, giving a taste of what Brains' dedicated teams can accomplish.
The Client : EU Delegation in Cambodia
What we did : Event management | Logistics, venue & vendor | Video & Photo | Influencer | Branding | Digital | Print | PR