Finger on the pulse: latest trends in Cambodia's digital marketplace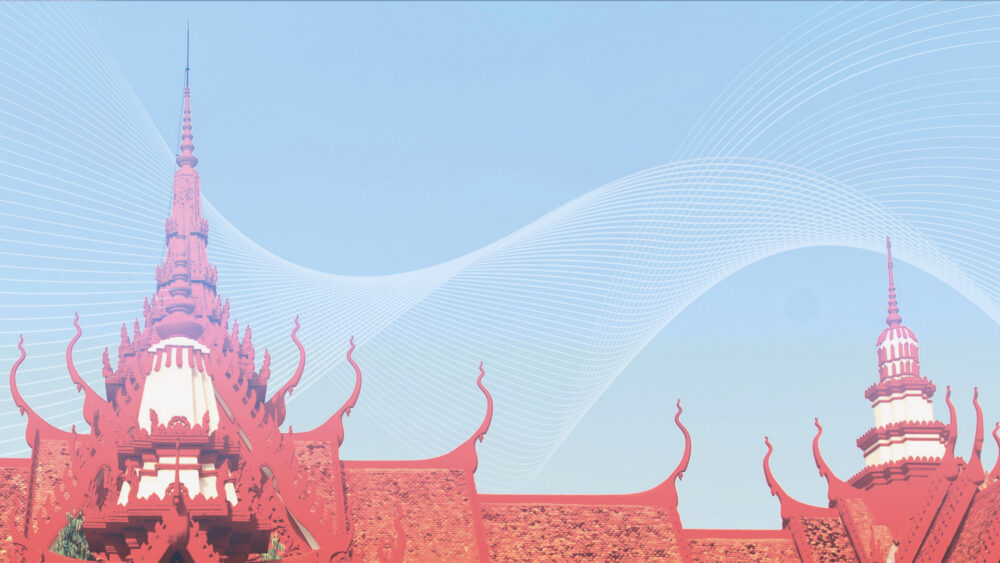 A conversation with a leading firm representing global tech giants sheds light on the current digital landscape, hot marketing trends and how to tap into Cambodia's growing ecosystem.
In the world of digital advertising, it's all about knowing your audience and having the reach and tools to engage them. But as digital brands expand into global markets, demographics change and the strategies that work at home may not be as effective abroad. These obstacles can take many forms, from technical issues arising around languages that use non-Roman alphabets to digital uptake roadblocks caused by infrastructure and education.
For giants like Facebook and Google, their massive reach means it is essential to fine tune strategies for far-flung markets where they may have a digital presence but not necessarily an established footprint on the ground. One way they can do this is through third-party firms specialising in understanding local ecosystems and tailoring strategies to reflect the attitudes and habits of local markets.
In Cambodia, one of the firms translating local knowledge into digital success is Httpool, a subsidiary of global powerhouse Aleph Group. We sat down with Hem Sopanha, country lead for Httpool Cambodia, which represents Meta, Spotify and Tik Tok in the country, to discuss what makes Cambodia special, the latest in technology and trends in online marketing and what to expect in the coming years of digital transformation.
Your firm operates in dozens of countries around the world, expanding the reach of big name players in the digital landscape. In the context of digital marketing, what challenges, opportunities and strategies set Cambodia apart from other markets?
Cambodia is an amazing market to be in. As an emerging market, the cultural nuances are unique from those of developed countries. Despite it being one of the fastest growing markets in terms of digital penetration in the region, the country still lacks some of the knowledge and the skillset to be able to utilise the full potential of a digitised business/economy.
The SME [small and medium sized enterprises] community plays a huge part in stimulating economic growth, yet a majority of them still need a partner like us to help them with understanding the importance of digital marketing. This is where we can bridge that gap by providing free educational platforms and fiscal support so they too, can join the digital revolution we are witnessing.
Facebook has become a de facto marketplace in Cambodia due to its dominance in the market – a recent study placed the social media giant's reach at 86.3% of the local internet user base. However, TikTok and Instagram have millions of users and their role in the digital landscape shouldn't be overlooked. How can Cambodian businesses and advertisers best utilise these platforms in the coming years?
Instagram is a part of the Meta family of apps, so it lives in one of the biggest ecosystems in Cambodia. Though an important note for TikTok is that, globally, it is fast catching up with Facebook. Millions of users in Cambodia are turning to TikTok because it fuels creativity and inspires a younger generation, although it's a close race with Instagram.
We've also seen amazing achievements from local brands here that have cracked the code and utilised TikTok as a part of their digital marketing strategy. The result is remarkable. We have had some very successful campaigns here in Cambodia and there's no doubt that brands and advertisers will be able to maximise their efforts more effectively by having TikTok as part of their plan.
Given the entrepreneurial spirit in the country – there are estimated to be hundreds of thousands of small and medium sized enterprises (SME) in Cambodia – is there space for digital platforms tailored specifically to small businesses?
Yes, absolutely! SME businesses are the backbone of the economy everywhere and with initiatives from both private companies and local governing bodies, this untapped opportunity can be harnessed. As for Httpool by Aleph, we are also building an exciting solution that helps these businesses to be able to fully utilise social media for ecommerce. Stay tuned for more and be sure to follow Httpool & Aleph on social media.
There has been a lot of talk recently about the ethics around digital platforms' privacy policies, with Googles' plans to eliminate third-party cookies being a key issue for online advertisers. What can businesses and advertisers do to keep up with changing policies in the digital environment?
Privacy is a big concern. Cambodian people are now more aware of this and are more careful about what they share, as well. Businesses and advertisers have to be upfront about how they are using data and must obtain relevant consent from their users.
With more restrictions, advertisers need increased support in navigating what is allowed and what can be done. Httpool by Aleph is here to provide that support. One of our suggestions is to consider a healthy balance between organic and paid approaches [to marketing]. There are a lot of brands that have captured amazing results using organic approaches.
Looking forward, what do you think will be some of the most significant digital marketing trends in Cambodia in 2023 and what do they mean for advertisers and users?
We've seen great things regarding technological innovation and advancement. ChatGPT, the Metaverse and other recent developments are key indicators of what we can expect.
As for advertisers, using short videos is a great way of engaging with their users. As more people prefer to enjoy consuming video content with aided captions/subtitles, textual communication tends to lose touch from users point of view. Localization also plays a big part in reaching local audiences - not only in the language used, but also in the tone of voice and visualisation.
The world is going digital and Cambodia is no exception. We have to buckle up and enjoy the ride.
Reference :
Httpool by Aleph link; Digital 2022: Cambodia link; Roles of SMEs in Cambodian Economic Development and Their Challenges link;