Cambodia's digital landscape: Key insights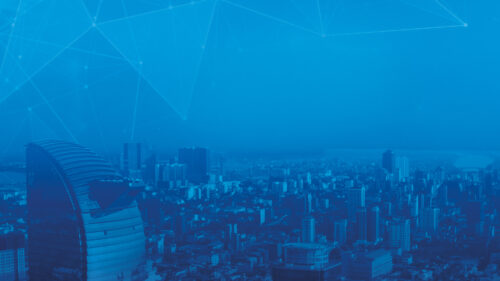 Cambodia is a small country with big ambitions and a population ready to embrace the latest in digital tools. Let's take a look at some of the leading digital trends in Cambodia.
Staying on top of the latest trends is essential if you want to be competitive in the market. To this end, the recent Kepios report Digital 2022: Cambodia provides key insights into the nation's digital landscape through a careful examination and compilation of important data.
Key Findings
13.44 million internet users
Mobile connection speed increased 45.5% 2021-2022
12.6 million social media users
6.68 million TikTok users aged 18+
Facebook ad reach 68% of total population
Significant year on year growth of connections, users and social media
The Landscape
Starting with general population data, the report provides the demographic context that informs proceeding statistics. Namely, with a total population of 17.06 million and a median age of 26.2 years old, Cambodia is a young country and prime market for digital technologies and associated marketing strategies.
Adding to this potential is the high rate of connectivity, especially in urban areas. 22 million mobile connections (129% of population) and 13.44 million internet users (78.8% of population) demonstrate this connectivity. These metrics were also both areas of expansion, charting 2.2% and 1.3% growth from 2021 to 2022.
When it comes to the speed of connection rates, Cambodia is not leading the way, however, there are continued signs of progress. While the median mobile connection speed was just 16.51 mbps and fixed internet came in at 18.96 mbps, both increased from 2021 to 2022 – up 45.5% and 14.4% respectively.
It's just as important to know where Cambodia's users spend their time online. Unsurprisingly, social media is a major player in internet usage, with 12.6 million (73.9% of population) social media users in January 2022, up 5% from the previous year. In this space, Facebook dominates (11.6 million users), with TikTok (6.68 million users), and Instagram (2.05 million users) both representing significant market share in 2022. LinkedIn (460 thousand users) and Twitter (220.6 thousand users) continue working to grow their user bases in the country.
However, as the Kepios report points out, it is important to understand that viewing the number of social media accounts as analogous to the number of unique internet users can be misleading. Some individuals may have duplicate accounts on a single platform while other users, such as businesses and fan pages, may not represent individual users at all.
Despite the imperfection of this stat in determining individual users, social media platforms remain key vehicles of ad reach in Cambodia and are essential tools in modern marketing strategies.
Once again, Meta and Facebook dominate the landscape, with a 2022 ad reach of 68% of the total population, 86.3% of internet users and 92.6% of the platform's eligible audience aged 13 years and above. Facebook Messenger's ad reach was 46% of the total population and 62.7% of the eligible 13+ audience in Cambodia. Both platforms skewed slightly towards male audiences with FB Messenger's ads reaching 43.9% female vs 56.1% male audiences and Facebook coming at 44% female and 55.6% male.
The second place platform in terms of ad reach in 2022 was TikTok, reaching 49.7% of local internet users regardless of age. It is worth noting that Bytedance, TikTok's parent company, allows marketers to target users aged 13+, however, tools for measuring ad reach only show audience data for users aged 18+. The platform skewed slightly female, with ads reaching an audience of 54.1% female users and 45.5% male users.
Instagram, Twitter and LinkedIn make up the rest of the ad space in Cambodia. Ads on instagram reached 12% of the total population and 16.4 of 13+ audiences and Twitter ads connected with 1.3% of the total population and 1.8% of 13+ users. LinkedIn, despite using figures based on total registered members and not active monthly users like other platforms, only reached 2.7% of the total population and 4.2% of eligible 18+ users and skewed male, with 43% female users.
Conclusions
Cambodia is a promising market driven by a population embracing some of the most popular digital platforms available. This promise is perhaps best demonstrated by the continued growth of the sector's user base: from 2021 to 2022, mobile connections increased by 473 thousand, internet users increased by 177 thousand and active social media users increased by 600 thousand.
While some may see Meta and Facebook's domination in the market as a problem, in terms of marketing and advertising, the consolidation of users make targeted campaigns on the platform a worthwhile strategy.
With no sign of slowing down and more players entering the ecosystem every week, Cambodia's digital landscape will continue to grow and evolve in the coming years. Thanks to firms like Kepios that keep their finger on the nation's digital pulse, you can stay tuned for the latest trends in Cambodia's marketing and steer your firm towards success.