Why is rebranding important? A glimpse into Cambodian Eats' successful rebrand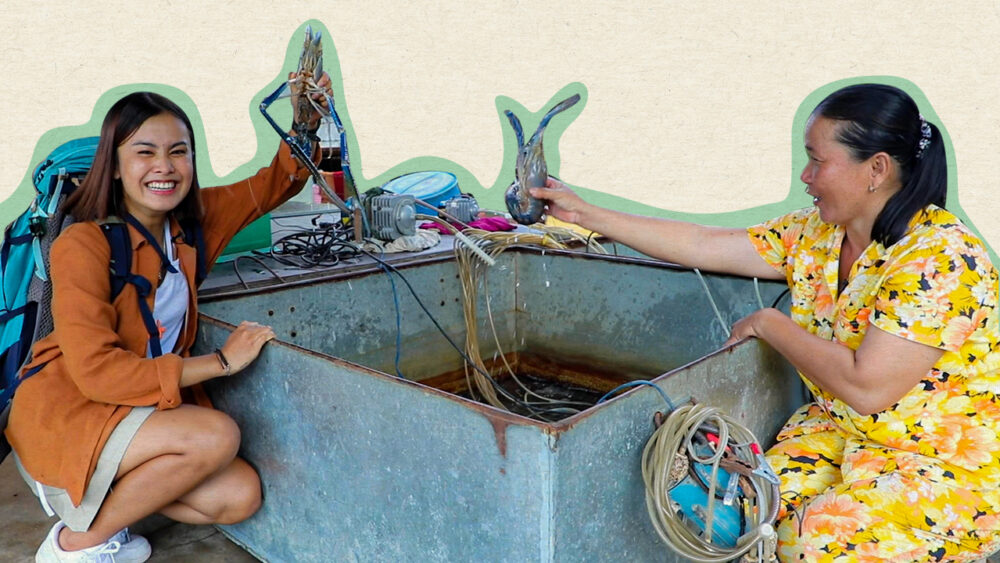 New look, new you. A fresh style can change the way people see you, help get you noticed and leave you feeling like a whole new person. This is just as true for the world of media and marketing as it is for personal fashion, making rebranding a great way to reignite interest in your company or business.
But rebranding is so much more than just updating a logo or redesigning a website. Your brand is one of the most important and valuable aspects of your business, representing a synthesis of tangible elements like visual design, logos, and corporate mottos with more intangible things like the perceived quality of products, social responsibility and history in the industry. When taken together, your brand becomes how the world views your business and, importantly, how they identify with it.
Take the world-famous watch brand Rolex, for example. Initially charged with producing trench watches for soldiers fighting World War I, the brand became synonymous with high-functioning quality when it became the first producer of water-proof watches in 1926 and later, in 1931, when it patented a self-winding mechanism that revolutionised the industry. It was only thanks to this history of quality and reliability that the company could grow into the unparalleled luxury brand that it is today.
In this context, it's no wonder that branding is such a massive part of business strategies. If your potential customers can't connect with your brand – and the ideals it represents – they're unlikely to pursue a business relationship. On the other hand, if these connections can be made, through forethought, strategy and consistency, a company can create lifelong clients dedicated to the brand.
This is also why when companies are looking to reach new audiences or reinvigorate existing customers, rebranding is such a vital strategy.
Cut to Cambodian Eats, a collection of videos, written articles and photo galleries that take audiences off the beaten path to enjoy regional Cambodian delicacies in locations around the country. Looking to update its brand to better align with the ideals of adventure, food and environmentalism that are at the heart of the series' message to audiences, Cambodian Eats turned to local firm Brains Communication.
Central to the rebrand, visual elements were first on the to-do list. Incorporating playful imagery that communicates what the show is about, Brains Senior Graphic Designer Navet Tab, got to work reimagining the logo.
"I wanted these elements to represent an adventurous journey to taste and try-out Cambodia's signature regional cuisine," she said. "The design also communicates the love of the environment and the clear blue skies and abundant rivers and sea where this delicious food comes from."
But it wasn't just design work that went into Cambodian Eats' rebrand. Brains' in-house teams also produced, directed and edited Cambodian Eats on-location videos and created social media content to engage new audiences and capture the heart of the series. Combining fun photographs of wet markets and locals holding produce and showing off their work attire with teasers for the latest videos, these social media posts leveraged the popularity of Facebook and Youtube in Cambodia to spread the word about the new and improved Cambodian Eats brand.
More than reinventing the core principles that shape the content of the series, the Cambodian Eats rebrand was about better aligning the visual aspects of the brand and using social media to build relationships with audiences. Sharing the sense of adventure, love of travel and appetite for Cambodian cuisine with people around the world, the vitalization of the Cambodian Eats brand is a great example of just how important this strategy is for businesses big and small.
Watch Cambodian Eats! Season 2 episodes here
Read more about Cambodian Eats here and see our coverage on socials here.