What do we know about Meta's new platform, Threads?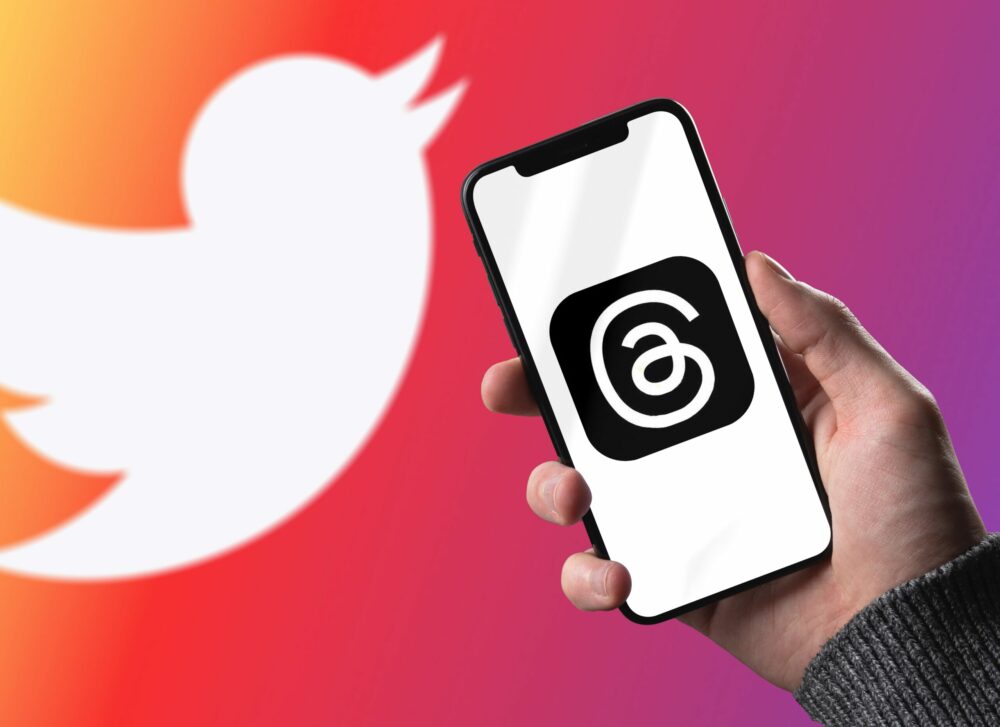 Unless you've been hiding under a rock for the past three weeks, you've probably heard about Meta's new platform, Threads. And while just about everyone has at least heard of Zuckerberg's latest social media offering, the ins and outs of the platform may not be as widely understood. Let's take a look at Threads to get a better idea of what it is and why the tech world has taken notice.
Launched on July 5, Threads is a text-based social media platform that has been touted by the media as Meta's answer to a rudderless and flailing Twitter. Regardless of intention, Threads has seen a stratospheric rise in users since its launch. Hitting 100 million users in just 5 days, the platform shattered records and has become the fastest growing app in history, blowing away the likes of Twitter, Meta's own Facebook and even the ground-breaking large language model, ChatGPT.
Part of this success can be attributed to Zuckerberg and company's onboarding strategy. By offering free download on both iOS and Android devices and piggybacking off the popularity of Meta's Instagram – itself having 1.5 billion users – Threads has been able to clear the way for the platform's explosion in signups. 
New users are able to sign in with their existing Instagram account, keeping their username, followers and verification status. This allows for an already-established user base to jump onto Threads with practically zero effort and let their built-in audience view the text, images and videos they upload to the platform. However, this cuts both ways, as deleting your threads account will automatically delete your Instagram account as well.
And it's not just individual users that have taken notice of the meteoric rise of Threads. Big name companies, some of which had already shifted their ad-strategies away from the increasingly problematic Twitter-sphere, are signing up for the Meta platform. HBO, Netflix, Spotify, Wendy's, T-Mobile, OREO, Ryanair, Pepsi, Amazon, Sony, and Coca-Cola have all migrated to Threads to take advantage of the millions-strong user base that continues to grow.
There are also a few technical aspects of the new platform that are worth examining. Similarly to Instagram, Threads has instituted an age limit for users – though it is one year younger than Instagram's 13-year-old restriction. Threads has also added a feature that automatically default users under 16 (or 18 in some localities) to a private profile upon signing up. Like Instagram, all profiles can be set to public or private and Instagram features like "Take a Break" are also available to monitor and limit screen time. Media has also reported that while Threads does not currently have the options for companies to place ads directly on the platform, ads are expected to be integrated once the platform has reached critical mass. 
While Threads' entrance to the market has been a demonstration of what Meta's teams are able to accomplish in a short timeframe, the platform has also run into some legislative pushback from the EU. Far from the only tech giant facing challenges thanks to the EU's Digital Market Act (DMA), which aims to reign in "gatekeeper" companies with a significant market share, Threads is waiting to launch in the European market. Meta's dominance in the tech market and Threads' Instagram integration has triggered concerns about sharing user data across platforms, an issue directly regulated by the DMA. Despite this setback, Meta is expected to fall in line with EU regulations and eventually expand into the market down the road.
Moving forward, only time will tell if Threads' clever onboarding strategy and overnight popularity is enough to dislodge Twitter and become the internet's new town square. But with positive feedback trickling in and Elon ready for a literal cage match, Meta's new offering could be a promising alternative in the fast-moving tech space.
For more on social media, the digital landscape and all things marketing, check out Brains Communication.