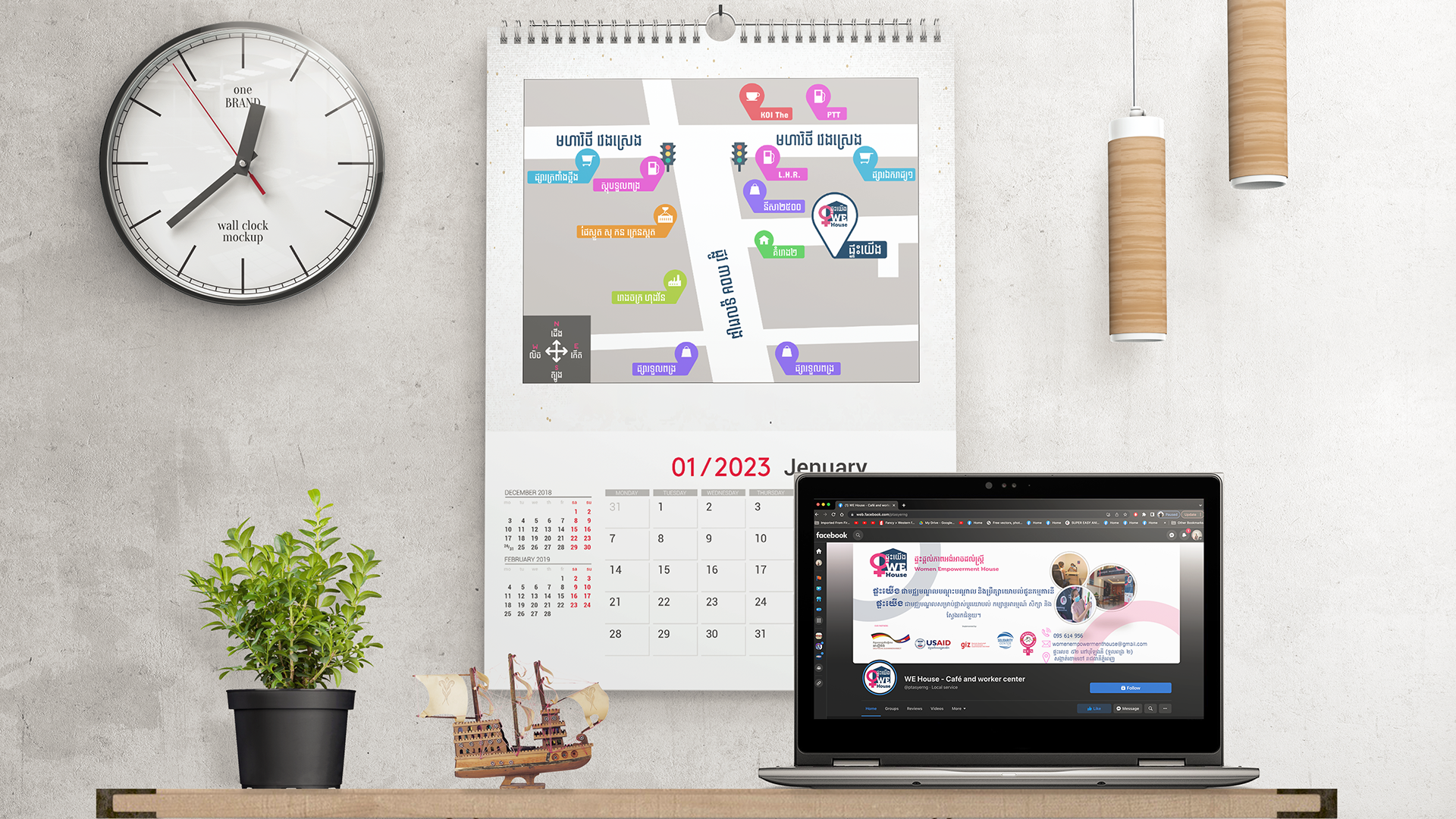 WE House – Café and Worker Center
GIZ, the leading German development body, was looking to promote its latest app designed to provide women working in Cambodia's garment factories with access to resources and support through the groups WE House program. With the goal of increasing awareness of the training and counselling space for women workers, Brains' experience in just these sort of human-centred projects made it the perfect candidate for the project.
For this campaign, video production – from concept and script writing to shooting and post production – was central to the project. KOL influencers provided social cachet while the Brains team ensured the social media campaign's posts would reach target audiences across key platforms.
The Client : GIZ Cambodia
What we did : Influencer | Design | Video & photo production | Outdoor advertisement | Radio | Digital