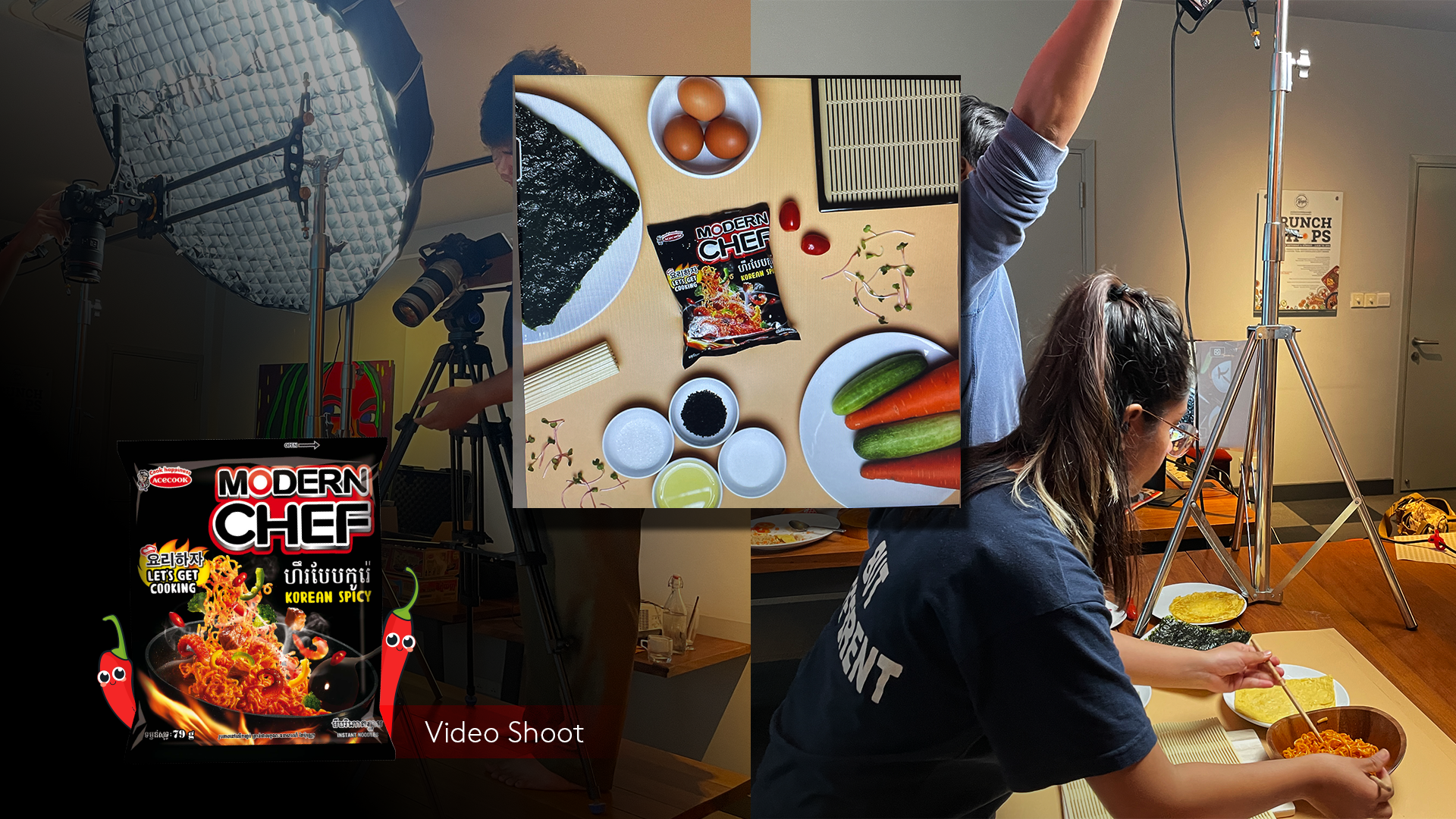 Modern Instant Noodles
A major player in Vietnam's noodle industry, Acecook set its sights on Cambodia for the launch of two new types of instant noodles. But it needed help getting started. In need of details about the Cambodian retail landscape, the firm turned to Brains Communication to conduct competition analysis, market research and consumer surveys to understand potential demand for their new line of noodles.
Brains also managed Acebook's social media outreach campaign and produced fun videos about noodle recipes that helped raise brand awareness. Driving engagement through a comprehensive approach that involved competitions and product giveaways, Brains leveraged non-traditional marketing strategies with impressive results.
The Client : Acecook Vietnam
What we did : Market Research | Competittor Analysis | Video Production | Design | Digital | Community engagement