Understand your content formats and your audience's perspective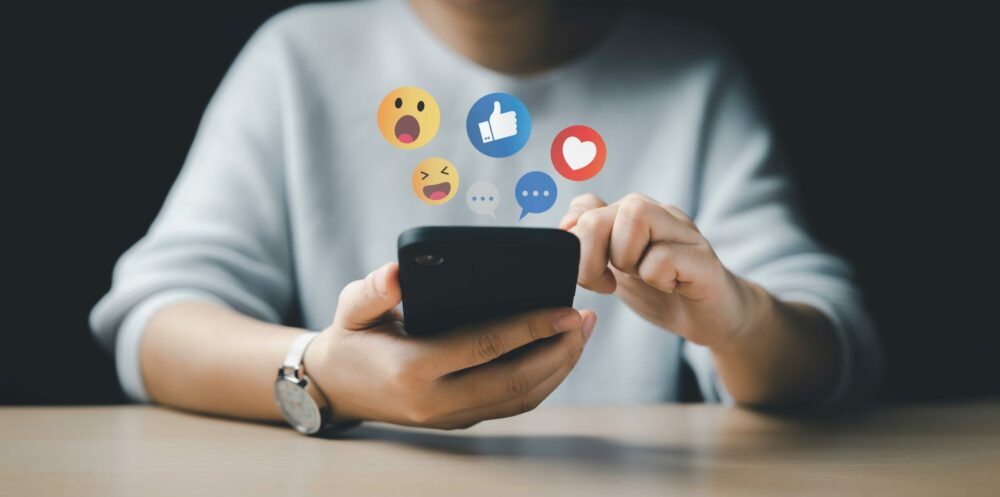 Social media has evolved into a powerful tool for engaging with people and promoting your business in the ever-changing world of digital marketing. With so many content formats and platforms available, determining which strategy is best for your business may take time and effort. Let's look at some suggestions and techniques to help everyone discover the "maybe closest to perfection" content type for your audience on social media platforms.
First, define Your Goals and Key Performance Indicators (KPIs).
Let's start with the acronym (S.M.A.R.T.) Specific, Measurable, Achievable, Relevant, and Time-bound objectives for content development should be defined here. To discover preferences and tactics, research your target audience and competition using methods such as surveys, interviews, and analytics. Analyze the content formats and platforms of competitors to find market gaps and opportunities.
Let's try out different kinds of content formats and platforms.
Once you've determined your goals and target audience, it's time to play around with various content formats and platforms. Social media provides several alternatives, such as written articles, videos, voice chat, user-generated material, etc. Each format has its advantages and disadvantages, so while making your selection, always keep your goals, target audience, and budget in mind. Here are some of the content formats for your consideration:
Written articles in posts or blogs
Written content, such as blog posts and articles, is an age-old method to show off your knowledge and build trust. Blogs provide a forum for readers to discover new things and feel connected or motivated. This method is pretty cheap to create, but it takes imagination to come up with new concepts and can be time-consuming. Consider the length of the content as well as the platforms where it will have the most significant impact, such as LinkedIn, Facebook, or Blog Page on your website.
Short-form and long-form videos
From the latest trends nowadays, you should consider growing your business marketing with short video content, such as those offered by TikTok, Instagram Reels, and YouTube Shorts, which are extremely popular and provide an excellent return on investment (ROI). They quickly catch attention and are easily shared. Long-form videos, which are popular on YouTube and live-streaming sites like Twitch, allow for in-depth engagement/information and conversation with your audience.
Understanding user-generated content
User-generated content (UGC) is an effective technique to highlight real-life interactions with your company. Encourage your customers to create and post content promoting/reviewing your products or services on platforms such as Instagram, Facebook, TikTok, and YouTube. People frequently rely on referrals from friends and family when making purchase decisions, therefore UGC increases trust and authenticity.
Educating your customers by extending their beneficial knowledge
Infographics, videos, and text-based blogs are all examples of this content. Share your knowledge and support your audience by connecting their objectives and resolving their challenges with your product or service. For example, if you offer shoe odor remover, attempt to develop a short video instructing customers how to properly wash their shoes and connecting the procedure with the usefulness of your product.
Always observe the jumping trends or any funny-related content
GenZ enjoys creating and sharing content/memes from the internet. Using this advantage, developing humorous, trendy, and relatable information will assist you in remaining up-to-date and engaging with your audience. Use viral memes, popular hashtags, and cultural events to produce viral content. Consumers find funny content to be highly memorable, and relatable information to be particularly relevant to their own experiences.
Last but not least…
Always strive for the finest possible quality of pictures, artwork, or video. These elements are crucial on social media platforms because they attract people and captivate their attention. High-quality materials are aesthetically appealing and may increase interaction, whether they are presenting your products or sharing a trendy meme linked to your brand.
Conclusion
Once you understand the customer, you will be able to assist them merge with your brand for a greater purpose and fully differentiate yourself from your competitors. Keep an eye on what works and what doesn't. Your audience is intelligent and evolving; they have plenty of sites to read and obtain information from across different platforms, thus it is critical that you experiment on a regular basis to keep your audience interested in your brand.
References: Which Content Formats Work for Your Audience? How do you find the best content format and platform for your audience? Learn How to Create Social Media Content with a Social Content Plan, The Most Effective Types of Content on Social Media [New Data]
See how we applied different content formats for our partners