Incorporating community events to bring people together and change behavior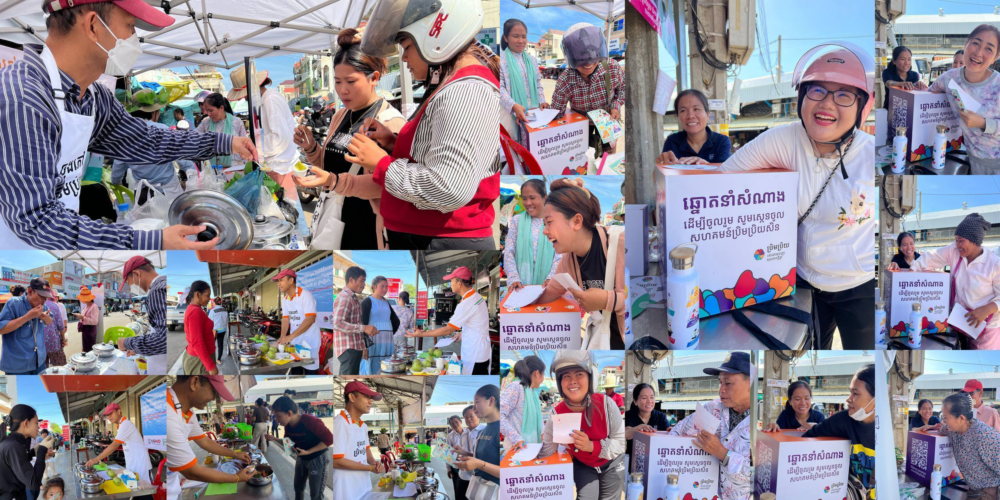 Nowadays, when people talk about community outreach, digital tools like social media and targeted ads often come to mind. However, there is just no substitute for carefully-planned and well-executed live events. That's why Population Services International (PSI) chose to organise community events for Bloom, the non-profit's campaign to raise awareness about non-communicable diseases (NCD) among Cambodian women.
As a social behaviour change (SBC) campaign, Bloom was designed to inform women in Cambodia about the dangers of hypertension and Type 2 diabetes and provide specific strategies to mitigate the risks of these NCDs. The importance of regular exercise and improving diets by cutting out salt and sugar intake were key messages of the Bloom campaign.
PSI, along with partner Brains Communication, settled on community events in these areas because, despite the massive increase in connectivity in Cambodia, there remain communities and individuals that lack resources like smartphones and internet access. So, in order to reach the campaign's target audience of women aged 30-45 with children, in-person events were organised for women and their families. These live community events will be held in the provinces of Battambang, Kampong Cham and the capital, Phnom Penh, were all organised.
At the heart of the campaign, and these community events, is educating people about the shocking realities of NCDs. However, organisers realised that fun and engaging activities are some of the best ways to teach about subjects and ensure that participants retain this knowledge. To this end, each event was developed with edutainment in mind, consisting of games and activities that will appeal to women as well as their children and families, helping increase the long-term effectiveness of the Bloom campaign.
Organisers also understood that flexibility is important when it comes to live events. The events are scheduled to last between two and four hours, depending on the number of attendees. There were also a number of "overflow" games and activities that can be incorporated into the schedule depending on when and how many participants attend. Finally, all promotional and communication materials have been developed in line with Bloom's existing branding, so that everyone is able to follow up with the campaign down the road if they want to tell friends or family about the importance of behaviour change in preventing hypertension and Type 2 diabetes.
Bloom's live community events have been crafted to reach some of the people so often left out of the conversation. By getting out into the communities, speaking with residents and offering them fun and engaging activities based around NCD education, PSI continues to put the health of Cambodian families front and centre.