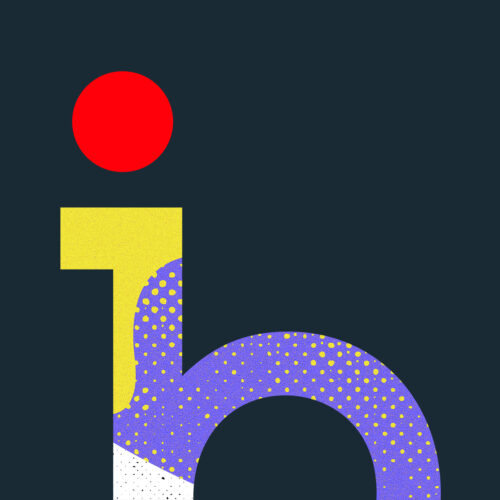 When is the right time to redesign your website? See how we did it
In today's digital world, an engaging and visually appealing website is absolutely essential, but where do you start?
How do you build a good website? A digital revamp with Brains Communication
How do you build a good website? A digital revamp with Brains Communication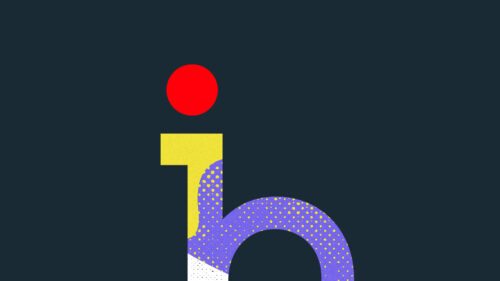 A business website is more than just the first point of contact for potential clients. A successful website clearly communicates what your company can do, what sets you apart from the competition and shares the ideals, goals and big-picture vision that drives your company. While this may sound a bit daunting, there are a few important things to remember when designing – or redesigning – your website.
First, it has to be visually appealing and easy to use. Whatever your business or industry, your website reflects the care and attention to detail that will be conveyed to clients. So if your website is cluttered and difficult to navigate, you shouldn't expect new offers to come flooding in. Next, showing off past projects or successful campaigns that give visitors a glimpse into your team's expertise and ability to get the job can help seal the deal for potential new clients. Finally, clear calls to action alongside fresh, high-quality content should drive engagement, offering visitors new insights into your industry that will keep them coming back.
An example can help illustrate some of these essential elements.
With more than a decade in the industry, when Phnom Penh, Cambodia-based Brains Communication decided it was time for a new look, we knew it all started with our website. As a 360-marketing firm offering comprehensive services ranging from social media campaigns and website development to print publications and live events, demonstrating the creativity and vision of our teams was essential.
To accomplish this, our in-house web development team began building an SEO-friendly page that was dynamic and upbeat with an emphasis on easy navigation and an intuitive user interface. Given the nature of the tech landscape, optimising for mobile and desktop users is essential and was taken into account during development.
The homepage welcomes visitors with an eye-catching banner featuring snapshots from Brains' TV ads while highlighting the core tenets of "creativity, empowerment and expression" that guide our work. This type of page is a great way to give a lot of information in a short amount of time and communicate the dynamic nature of your team. Visitors can dig a bit deeper into Brains' work on the portfolio page. Inspired by Instagram's wildly-popular layout, once again vibrant images are used to grab visitors' attention and introduce some of our most successful projects.
On the "About Us" page, photos of the Brains team let visitors see the faces behind the work as well as give them another path to reach out to individual team members. From the editors and writers creating our content to the digital marketing team and in-house graphic designers putting it all together, letting your clients get to know your team is a great way to push engagement.
But at the end of the day, keeping visitors coming back to your page is one of the most important elements of any website development. For our website revamp, this comes in the form of the appropriately titled "Exchanging Insights" page. This is where our thought leadership provides readers with articles on some of the latest trends in the sector as well as the latest news shaping the landscape. Continually updated, dynamic and offering insights from experts across industries, this content gives visitors a reason to pop back in, driving user engagement as well as website traffic through SEO-friendly production.
In today's digital world, your website is the first thing that potential clients see and it is a direct representation of the attention to detail and quality of services they can expect from you. Giving visitors an engaging, well-designed introduction to your business is worth the time and investment. While there is no one-size-fits all solution when it comes to website development, that doesn't mean that there aren't certain strategies and elements that can be applied to every digital doorstep.
For more information on what we did and how we did it, reach out.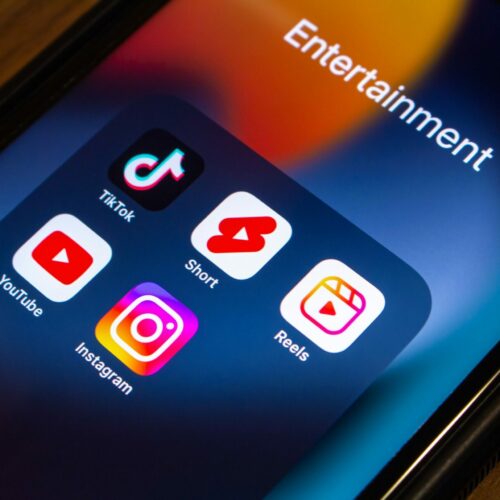 Grow your business marketing with short-video content
Short-form videos are some of the best ways to reach audiences for your business and marketing needs, but how do you make the best videos?
Grow your business marketing with short-video content
Grow your business marketing with short-video content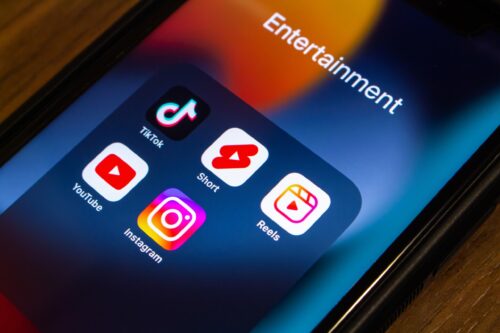 The verdict is in. Whether you're looking at the Asia Pacific content marketing trends or the global social media engagement rate of your business; nothing captures audiences' attention like short videos.
Tiktok, ByteDance's dedicated short-form video app, has seen massive growth recently, surpassing 1 billion users in late 2021. And other platforms are taking notice. In the past couple of years, Facebook, Youtube, and Instagram have all released their own short-form video offerings, looking to cash in on the wild popularity of this type of content.
The world of marketing is also keenly aware that the popularity of short-form videos can be leveraged to great effect. According to industry experts, 66% of internet users say video is the most engaging content they see and 54% of marketing firms believe that short-form video is the most effective way to reach their social media marketing objectives.
But not all videos are created equal. Here are a few tips that will help your team make the most eye-catching and effective short videos to hook viewers, no matter what your target audience or specific industry. The first thing to do is create an attention-grabbing hook that gets people interested. Whether this is for listicles (Number 3 will SHOCK you!), food videos (Would YOU eat this?), or fashion content (Will this be THE SUMMER TREND?) getting viewers' attention is essential. Incorporating the latest trends and hottest topics is also a great way to get audiences to watch your content.
The next thing to consider is the length of your video. Keeping things under 90 seconds is ideal. This is short enough that people will pause scrolling to engage with the content without losing interest but still long enough to get your important points across. This brings us to the real point of your video. The call to action (CTA). This is where you give audiences the opportunity to further engage with your business, whether it's to buy a product, visit your website, or share a video. Your CTA is generally most effective when placed at the end of the video and should be catchy and give audiences clear instructions on what they should do next.
In Cambodia, Brains Communication used to align short-form videos to significant effect for its Oktoberfest 2022 campaign. Cha Cha, our local influencer, was enlisted to create several videos showing off the event space, live music, and party atmosphere of the annual libation celebration. A great example of the medium's effectiveness, Cha Cha's signature attitude was on full display as she grabbed attention, communicated key details of the event, and closed with a clear CTA that told audiences where to go next. The video clocked engagement from more than 100,000 unique viewers in a short span of time and contributed to the event's resounding success.
At this point, it's safe to say short-form video content isn't going anywhere soon. Quite the opposite in fact, this medium is spreading across nearly all platforms. So if your team is looking for new and effective ways to drive engagement, spark interest and find new audiences, incorporating these quick, attention-grabbing videos should be on the agenda at your next meeting.
To see more of our work with video production and influencers at Brains Communication, click here.
Reference:
Instagram Engagement Report 2023; Sprout Social: Social media video content ideas to fill your content calendar, Social media video statistics marketers need to know for 2023, The TikTok algorithm explained; TikTok Global Community.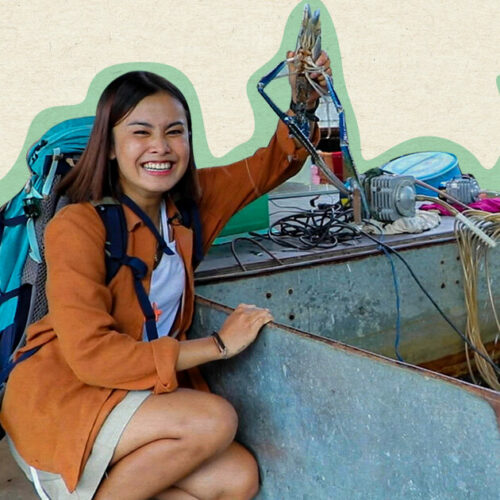 What inspires a brand to rebrand: Cambodian Eats story
Rebranding is more than just making a new logo or tweaking a company motto, it's sharing the heart of your brand with the world. See what this means for Cambodian Eats.
Why is rebranding important? A glimpse into Cambodian Eats' successful rebrand
Why is rebranding important? A glimpse into Cambodian Eats' successful rebrand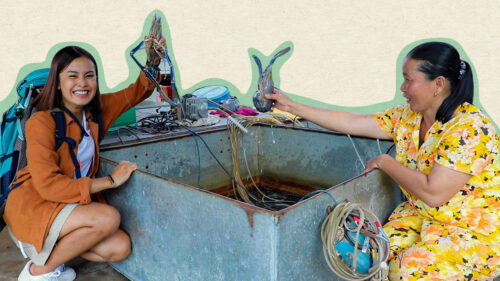 New look, new you. A fresh style can change the way people see you, help get you noticed and leave you feeling like a whole new person. This is just as true for the world of media and marketing as it is for personal fashion, making rebranding a great way to reignite interest in your company or business.
But rebranding is so much more than just updating a logo or redesigning a website. Your brand is one of the most important and valuable aspects of your business, representing a synthesis of tangible elements like visual design, logos, and corporate mottos with more intangible things like the perceived quality of products, social responsibility and history in the industry. When taken together, your brand becomes how the world views your business and, importantly, how they identify with it.
Take the world-famous watch brand Rolex, for example. Initially charged with producing trench watches for soldiers fighting World War I, the brand became synonymous with high-functioning quality when it became the first producer of water-proof watches in 1926 and later, in 1931, when it patented a self-winding mechanism that revolutionised the industry. It was only thanks to this history of quality and reliability that the company could grow into the unparalleled luxury brand that it is today.
In this context, it's no wonder that branding is such a massive part of business strategies. If your potential customers can't connect with your brand – and the ideals it represents – they're unlikely to pursue a business relationship. On the other hand, if these connections can be made, through forethought, strategy and consistency, a company can create lifelong clients dedicated to the brand.
This is also why when companies are looking to reach new audiences or reinvigorate existing customers, rebranding is such a vital strategy.
Cut to Cambodian Eats, a collection of videos, written articles and photo galleries that take audiences off the beaten path to enjoy regional Cambodian delicacies in locations around the country. Looking to update its brand to better align with the ideals of adventure, food and environmentalism that are at the heart of the series' message to audiences, Cambodian Eats turned to local firm Brains Communication.
Central to the rebrand, visual elements were first on the to-do list. Incorporating playful imagery that communicates what the show is about, Brains Senior Graphic Designer Navet Tab, got to work reimagining the logo.
"I wanted these elements to represent an adventurous journey to taste and try-out Cambodia's signature regional cuisine," she said. "The design also communicates the love of the environment and the clear blue skies and abundant rivers and sea where this delicious food comes from."
But it wasn't just design work that went into Cambodian Eats' rebrand. Brains' in-house teams also produced, directed and edited Cambodian Eats on-location videos and created social media content to engage new audiences and capture the heart of the series. Combining fun photographs of wet markets and locals holding produce and showing off their work attire with teasers for the latest videos, these social media posts leveraged the popularity of Facebook and Youtube in Cambodia to spread the word about the new and improved Cambodian Eats brand.
More than reinventing the core principles that shape the content of the series, the Cambodian Eats rebrand was about better aligning the visual aspects of the brand and using social media to build relationships with audiences. Sharing the sense of adventure, love of travel and appetite for Cambodian cuisine with people around the world, the vitalization of the Cambodian Eats brand is a great example of just how important this strategy is for businesses big and small.
Watch Cambodian Eats! Season 2 episodes here
Read more about Cambodian Eats here and see our coverage on socials here.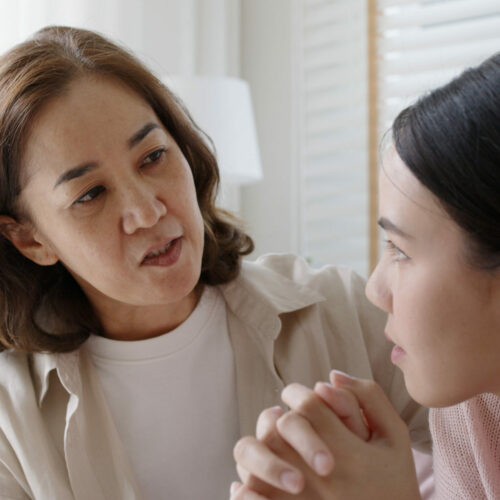 Social behaviour change through the lens of Bloom Cambodian health
Influencing people's behaviour is never easy, so when PSI was looking to encourage healthy habits in Cambodia, they turned to a time-tested strategy
What is social behaviour change?
A look at PSI, Bloom, and Cambodian health
What is social behaviour change?
A look at PSI, Bloom, and Cambodian health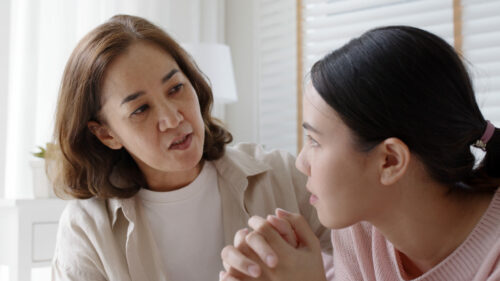 From safe driving and alcohol consumption to cutting out tobacco and littering, influencing human behaviour is always a tough challenge. But that doesn't mean it's impossible. There are solid strategies that experts have devised through years of research and analyses that offer a path to shaping human behaviour in ways that can benefit communities and society.
The Social Ecological Model (SEM) is a prime example.
Developed in the late 1970s by psychologist Urie Bronfenbrenner, the SEM framework dictates that human behaviour is shaped by multiple levels of influence: individual, interpersonal, communal and societal. At each of these levels, goal behaviours are selected, barriers to achieving these goals are identified, and interventions necessary to motivate change are developed. The model was a recognition of the complex range of factors that shape the way humans behave and the nuanced approach necessary to influence them.
So when global non-profit Population Services International (PSI) was launching Bloom, a social behaviour change (SBC) campaign to promote healthy lifestyles and combat rising cases of noncommunicable diseases in Cambodia, it's not surprising they utilised SEM to guide their efforts.
To get started, PSI had to dig into the reasons behind the rise in noncommunicable diseases like diabetes and hypertension in Cambodia. One key finding was the high consumption of salty foods and other unhealthy eating habits leading to high sodium levels in the local population, a driving cause of hypertension. This led to identifying the goal behaviour of stopping people from adding salt to dishes while cooking while individual and family attitudes about taste and appropriate salt levels were barriers to change, and increasing knowledge of the correlation between salty food, high sodium levels, and hypertension was the intervention.
Avoiding fatty foods, eating more fresh produce, and getting more exercise were all elements of the SBC campaign. Once PSI identified goal behaviours, barriers and interventions for each of these health targets, the group developed a variety of different strategies to reach its audience and share information that would lead to healthier behaviours and habits.
Through pre-testing with questionnaires focusing on the target audiences that measured comprehension, acceptability, believability and persuasiveness of potential messages, the most engaging and energising ways to drive behaviour change were developed.
Given the massive role of Facebook in the Cambodian landscape, the platform was central to the education efforts at the heart of the Bloom campaign. Similarly, putting faces to the healthy behaviours PSI was trying to inspire in the public was vital to driving change, making high quality video stories depicting everyday people the audience could relate to eating healthy meals and exercising was a perfect choice. Also, by leveraging the cultural cache of local influencers as trusted sources, Bloom's messaging worked to convince people to drop detrimental habits in exchange for healthy lifestyles.
Finally, community events were organised in high-foot traffic locations such as local markets and public parks where successful communication was again key. More than simply informing people of the importance of healthy habits through pamphlets and dialogue, these events engaged audiences with fun activities like aerobic challenges, spinwheel quizzes and healthy cooking expos.
Influencing something as complex as human behaviour is always a challenge, but the SEM model provides a clear strategy that can be tested, analysed, refined, and improved, making campaigns like Bloom some of the most promising ways to help people and the communities in which they live.
If you're interested in PSI, Bloom, and the work that Brains Communication did on the campaign, get all the information here.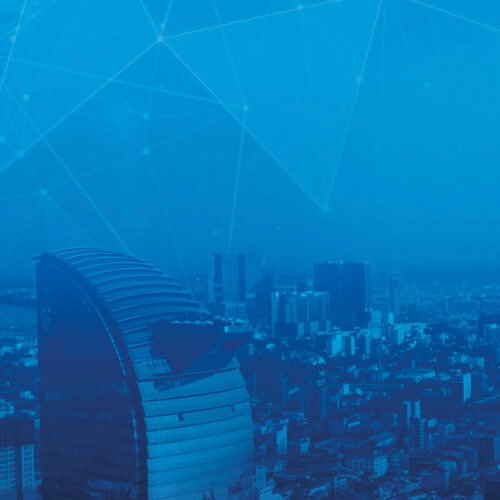 Cambodia's digital landscape: Key insights
Dig into the numbers to better understand Cambodia's fats-growing digital ecosystem.
Cambodia's digital landscape: Key insights
Cambodia's digital landscape: Key insights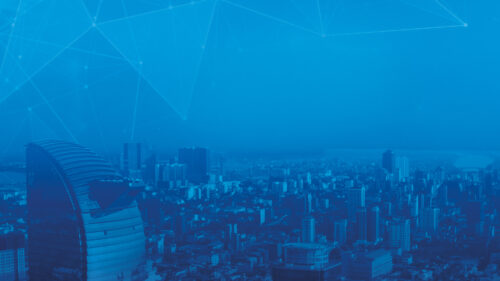 Cambodia is a small country with big ambitions and a population ready to embrace the latest in digital tools. Let's take a look at some of the leading digital trends in Cambodia.
Staying on top of the latest trends is essential if you want to be competitive in the market. To this end, the recent Kepios report Digital 2022: Cambodia provides key insights into the nation's digital landscape through a careful examination and compilation of important data.
Key Findings
13.44 million internet users
Mobile connection speed increased 45.5% 2021-2022
12.6 million social media users
6.68 million TikTok users aged 18+
Facebook ad reach 68% of total population
Significant year on year growth of connections, users and social media
The Landscape
Starting with general population data, the report provides the demographic context that informs proceeding statistics. Namely, with a total population of 17.06 million and a median age of 26.2 years old, Cambodia is a young country and prime market for digital technologies and associated marketing strategies.
Adding to this potential is the high rate of connectivity, especially in urban areas. 22 million mobile connections (129% of population) and 13.44 million internet users (78.8% of population) demonstrate this connectivity. These metrics were also both areas of expansion, charting 2.2% and 1.3% growth from 2021 to 2022.
When it comes to the speed of connection rates, Cambodia is not leading the way, however, there are continued signs of progress. While the median mobile connection speed was just 16.51 mbps and fixed internet came in at 18.96 mbps, both increased from 2021 to 2022 – up 45.5% and 14.4% respectively.
It's just as important to know where Cambodia's users spend their time online. Unsurprisingly, social media is a major player in internet usage, with 12.6 million (73.9% of population) social media users in January 2022, up 5% from the previous year. In this space, Facebook dominates (11.6 million users), with TikTok (6.68 million users), and Instagram (2.05 million users) both representing significant market share in 2022. LinkedIn (460 thousand users) and Twitter (220.6 thousand users) continue working to grow their user bases in the country.
However, as the Kepios report points out, it is important to understand that viewing the number of social media accounts as analogous to the number of unique internet users can be misleading. Some individuals may have duplicate accounts on a single platform while other users, such as businesses and fan pages, may not represent individual users at all.
Despite the imperfection of this stat in determining individual users, social media platforms remain key vehicles of ad reach in Cambodia and are essential tools in modern marketing strategies.
Once again, Meta and Facebook dominate the landscape, with a 2022 ad reach of 68% of the total population, 86.3% of internet users and 92.6% of the platform's eligible audience aged 13 years and above. Facebook Messenger's ad reach was 46% of the total population and 62.7% of the eligible 13+ audience in Cambodia. Both platforms skewed slightly towards male audiences with FB Messenger's ads reaching 43.9% female vs 56.1% male audiences and Facebook coming at 44% female and 55.6% male.
The second place platform in terms of ad reach in 2022 was TikTok, reaching 49.7% of local internet users regardless of age. It is worth noting that Bytedance, TikTok's parent company, allows marketers to target users aged 13+, however, tools for measuring ad reach only show audience data for users aged 18+. The platform skewed slightly female, with ads reaching an audience of 54.1% female users and 45.5% male users.
Instagram, Twitter and LinkedIn make up the rest of the ad space in Cambodia. Ads on instagram reached 12% of the total population and 16.4 of 13+ audiences and Twitter ads connected with 1.3% of the total population and 1.8% of 13+ users. LinkedIn, despite using figures based on total registered members and not active monthly users like other platforms, only reached 2.7% of the total population and 4.2% of eligible 18+ users and skewed male, with 43% female users.
Conclusions
Cambodia is a promising market driven by a population embracing some of the most popular digital platforms available. This promise is perhaps best demonstrated by the continued growth of the sector's user base: from 2021 to 2022, mobile connections increased by 473 thousand, internet users increased by 177 thousand and active social media users increased by 600 thousand.
While some may see Meta and Facebook's domination in the market as a problem, in terms of marketing and advertising, the consolidation of users make targeted campaigns on the platform a worthwhile strategy.
With no sign of slowing down and more players entering the ecosystem every week, Cambodia's digital landscape will continue to grow and evolve in the coming years. Thanks to firms like Kepios that keep their finger on the nation's digital pulse, you can stay tuned for the latest trends in Cambodia's marketing and steer your firm towards success.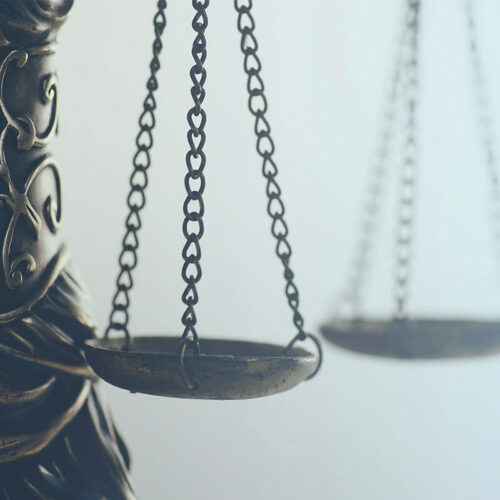 New legislation and global partnerships reignite foreign investment in Cambodia
Httpool's local expert Hem Sophana shares insights about Cambodia's digital market.
New legislation and global partnerships reignite foreign investment in Cambodia
New legislation and global partnerships reignite foreign investment in Cambodia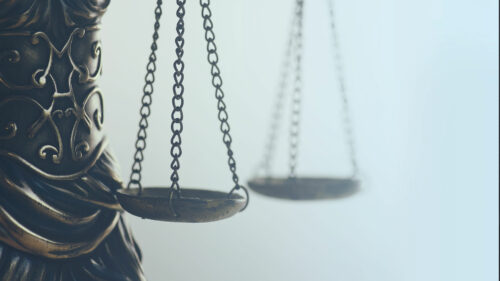 Through targeted legislation and international cooperation, Cambodia is working to improve its standing as a destination for foreign investment.
Over the past twenty years Cambodia has seen a steady increase in foreign direct investment, with inflows rising from just over $81 million in 2003 to $3.48 billion in 2021. Today, thanks in part to a regional pact of cooperation and a revamped investment law, the Southeast Asian nation is recommitted to bolstering its reputation as a destination for foreign firms and international investment.
According to the Khmer Times, the Council for the Development of Cambodia (CDC) approved fixed asset investment projects in the country valued at more than $4.5 billion in 2022, up 7% from the previous year. The government body, whose responsibility is "to promote and facilitate foreign and local investments to achieve a healthy private sector in Cambodia's development," issued permits for non-special economic zone (SEZ) projects worth $3.4 billion, representing a 49% year-on-year increase.
The bulk of this investment – $2.7 billion – came from local projects, with Chinese operations accounting for another $1.4 billion, or 30% of total figures. According to the CDC's report, other notable foreign investment projects came from Korea, Japan, Thailand, Singapore, Malaysia, the Cayman Islands, the British Virgin Islands, and Australia.
According to statements from Lim Heng, vice president of the Cambodia Chamber of Commerce, a number of factors contribute to this renewed interest in the Southeast Asian nation's economic potential.
"The new investment law, with free preferences – Cambodia-China FTA and Cambodia-Korea FTA, RCEP – are giving a big impetus in attracting investment to the Kingdom," he told the Khmer Times.
The RCEP, or Regional Comprehensive Economic Partnership, is a free trade agreement between the ten ASEAN nations and the Pacific FTA partners Australia, New Zealand, Japan, Korea and China. According to the agreement's summary, the central goal is the establishment of a "modern, comprehensive, high-quality and mutually beneficial economic partnership" between the fifteen member countries.
For Cambodia, the RCEP has renewed the public and private sector's efforts to draw foreign capital into the country and further integrate the nation into global value chains. The RCEP agreement, which came into force 15 months ago, has officials optimistic about the future of international trade in the country and will amplify the positive impacts of Cambodia's updated 2021 investment law.
Put into effect in October 2021, the new investment law was designed to increase Cambodia competitiveness in attracting foreign investors through a number of mechanisms. Income tax exemptions, customs/duties incentives and other efforts were designed to modernise the nation's investment climate and bring regulations closer in line with ASEAN standards.
Now, thanks to the success of Cambodia's Covid-19 response and vaccine rollout alongside these regulatory milestones, government officials and international experts are optimistic about the nation's further integration into the global economy. The Economist Intelligence Unit, the research and analysis division of the Economist Group, is predicting that Cambodia's GDP will increase from last year's levels, thanks in large part to foreign investment.
Speaking at an economic function in Bangkok, Deputy Prime Minister and Secretary-General of the CDC Sok Chenda is enthusiastic about the new legislation's role in driving international investment in the country.
"The Royal Government of Cambodia welcomes foreign investment by opening the door to investors from all countries in all fields without discrimination. In particular, the Cambodian Investment Law provides an open, transparent incentive to all investors, guaranteeing and protecting investment without discrimination."
Reference :
Summary Of The Regional Comprehensive Economic Partnership Agreement. link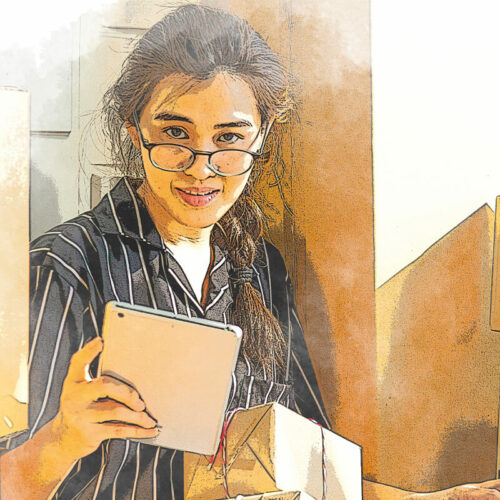 Digital literacy, Cambodian entrepreneurs and women empowerment
SHE Investment's Lydeth Hun shares her thoughts on Cambodia's growing wave of digital female entrepreneurs.
Digital literacy, Cambodian entrepreneurs and women empowerment
Digital literacy, Cambodian entrepreneurs and women empowerment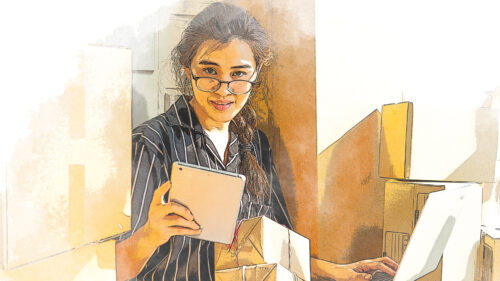 Local non-profit SHE Investments is using digital literacy training as a way to support small businesses in Cambodia and empower women entrepreneurs across the country.
International news stories about digital transformation are often dominated by a few big names – Meta, Twitter and Apple are all well represented in daily headlines and media coverage. But one of the most influential impacts of these digital technologies is the ability they provide for small businesses and independent operators to access markets and target audiences that were previously well beyond their reach.
In Cambodia, where micro, small and medium enterprises (MSME) represent 70% of employment, 99.8% of businesses and account for 58% of GDP, the importance of equipping these entrepreneurs with the skills to take advantage of digital tools is undeniable. With 61% of Cambodian MSMEs run by women, this becomes more than an economic issue; it is a strategy to empower women across the country.
One group working towards this crucial goal is Phnom Penh's SHE Investments.
Built on a vision of creating an ecosystem that allows women entrepreneurs to operate and scale their businesses in ways that elevate communities, SHE Investments supports women through a host of different programs. From incubator and accelerator projects to networking events and financial literacy training, SHE investments is laying a foundation for women entrepreneurs across the country. Digital tools are essential to much of the group's work.
We sat down with Lydeth Hun, the group's Digital Products and Communications Leader, to talk about digital transformation, women empowerment and what to expect from Cambodia's MSME's landscape in the coming years.
SHE Investments is a social enterprise that is building a gender-inclusive ecosystem to enable women entrepreneurs in Cambodia to scale their businesses and create economic, social and environmental impact. How does technology play into this work?
Technology has disrupted every way of living including how people operate their businesses and, in fact, it increases efficiency and competition. In response to the current needs of entrepreneurs, we have reviewed and introduced our new 3-year strategic plan, which focuses on three thematic areas: Breaking down the barriers to appropriate finance, unlocking digital potential and being impact-driven.
In 2021, we introduced a bookkeeping app, Kotra Riel, to empower digital adoption of how entrepreneurs manage their daily financial records by shifting from using paper to technology. The app is currently integrated into our flagship incubator, accelerator, and financial literacy training, as well as being open for public use free of charge.
MSMEs operate across a number of industries, from food and beverage vendors to motorcycle mechanics and transportation services. What are the most useful digital tools for these MSME operators and how do they benefit their businesses?
Ecommerce or e-marketing has created new selling channels and can provide new business opportunities, creating more potential for online sales and a larger market share. Such platforms also enable them to learn more skills that they can leverage for business growth, such as being aware of income, uploading menus and managing sales.
Social media in general is the most go-to platform as it's free and flexible. They can control the content while speaking directly to their customers. This kind of channel doesn't require a lot of skill and is attractive to micro-enterprises.
Bookkeeping apps like Kotra Riel or basic fintech can help businesses to understand their income and expenses, enabling them to make better plans for business growth and access to capital in the form of loans.
Besides the economic benefits that technology can provide women entrepreneurs, how can digital literacy serve as a means of women empowerment?
Digital literacy plays a part in closing the gap, building their capacity, and increasing women's confidence in the long-run as they can find the tools that meet their needs.
We see that when women are equipped with the right knowledge they feel empowered, which has ripple effects on both their business management and level of financial decision-making in the household. These women become role models that speak up for other women.


The digital transformation is taking place around the world and impacting economies large and small. What do you think could be the impacts of increased digital uptake in the MSME landscape on the broader Cambodian economy?
The digital uptake will increase productivity and overall wellbeing for businesses and individuals. In fact, it has a positive influence on job creation, growth and innovation as well. It enables businesses to increase income and expand from a small operation size.
In one of our endline surveys from a digital literacy program, it was demonstrated that digital literacy is a factor in driving changes in the economy and the well-being of the MSMEs.

This digital transformation has been in key alignment with Cambodia's vision of becoming an upper middle-income country by 2030. Every stakeholder is working within the ecosystem to achieve this, from on-the-ground efforts to a policy level.
Your group works with many of these women MSME operators in a number of capacities. Looking forward, what are your hopes for these women entrepreneurs and what role will digital tools play in this vision?
Moving forward, our mission will remain the same: supporting women micro-small entrepreneurs to scale up and create long-term social, environmental and economic impact for people and communities. To help them build a strong foundation and create room for growth, investments and opportunities regardless of their background and social class.
However, with the added value of digital tools, we are reinforcing how improving the knowledge and confidence of women entrepreneurs in this area will create an even better enabling environment for the women to thrive, break the bias, contribute more, speak up and improve overall outcomes for women and the economy in Cambodia.
Reference :
SME In Service And Trading link;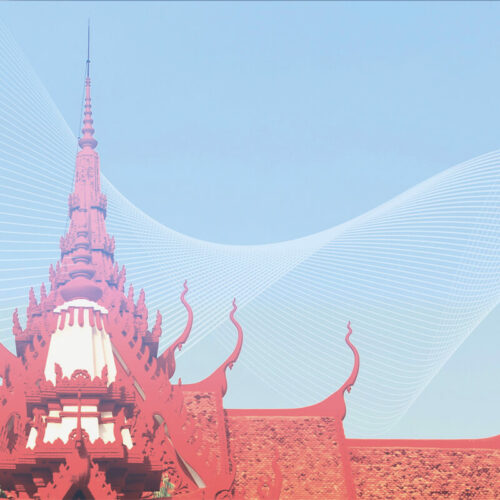 Finger on the pulse: latest trends in Cambodia's digital marketplace
A look at the public and private sector cooperation driving foreign investment in Cambodia.
Finger on the pulse: latest trends in Cambodia's digital marketplace
Finger on the pulse: latest trends in Cambodia's digital marketplace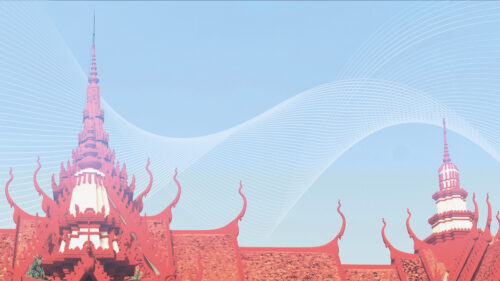 A conversation with a leading firm representing global tech giants sheds light on the current digital landscape, hot marketing trends and how to tap into Cambodia's growing ecosystem.
In the world of digital advertising, it's all about knowing your audience and having the reach and tools to engage them. But as digital brands expand into global markets, demographics change and the strategies that work at home may not be as effective abroad. These obstacles can take many forms, from technical issues arising around languages that use non-Roman alphabets to digital uptake roadblocks caused by infrastructure and education.
For giants like Facebook and Google, their massive reach means it is essential to fine tune strategies for far-flung markets where they may have a digital presence but not necessarily an established footprint on the ground. One way they can do this is through third-party firms specialising in understanding local ecosystems and tailoring strategies to reflect the attitudes and habits of local markets.
In Cambodia, one of the firms translating local knowledge into digital success is Httpool, a subsidiary of global powerhouse Aleph Group. We sat down with Hem Sopanha, country lead for Httpool Cambodia, which represents Meta, Spotify and Tik Tok in the country, to discuss what makes Cambodia special, the latest in technology and trends in online marketing and what to expect in the coming years of digital transformation.
Your firm operates in dozens of countries around the world, expanding the reach of big name players in the digital landscape. In the context of digital marketing, what challenges, opportunities and strategies set Cambodia apart from other markets?
Cambodia is an amazing market to be in. As an emerging market, the cultural nuances are unique from those of developed countries. Despite it being one of the fastest growing markets in terms of digital penetration in the region, the country still lacks some of the knowledge and the skillset to be able to utilise the full potential of a digitised business/economy.
The SME [small and medium sized enterprises] community plays a huge part in stimulating economic growth, yet a majority of them still need a partner like us to help them with understanding the importance of digital marketing. This is where we can bridge that gap by providing free educational platforms and fiscal support so they too, can join the digital revolution we are witnessing.
Facebook has become a de facto marketplace in Cambodia due to its dominance in the market – a recent study placed the social media giant's reach at 86.3% of the local internet user base. However, TikTok and Instagram have millions of users and their role in the digital landscape shouldn't be overlooked. How can Cambodian businesses and advertisers best utilise these platforms in the coming years?
Instagram is a part of the Meta family of apps, so it lives in one of the biggest ecosystems in Cambodia. Though an important note for TikTok is that, globally, it is fast catching up with Facebook. Millions of users in Cambodia are turning to TikTok because it fuels creativity and inspires a younger generation, although it's a close race with Instagram.
We've also seen amazing achievements from local brands here that have cracked the code and utilised TikTok as a part of their digital marketing strategy. The result is remarkable. We have had some very successful campaigns here in Cambodia and there's no doubt that brands and advertisers will be able to maximise their efforts more effectively by having TikTok as part of their plan.
Given the entrepreneurial spirit in the country – there are estimated to be hundreds of thousands of small and medium sized enterprises (SME) in Cambodia – is there space for digital platforms tailored specifically to small businesses?
Yes, absolutely! SME businesses are the backbone of the economy everywhere and with initiatives from both private companies and local governing bodies, this untapped opportunity can be harnessed. As for Httpool by Aleph, we are also building an exciting solution that helps these businesses to be able to fully utilise social media for ecommerce. Stay tuned for more and be sure to follow Httpool & Aleph on social media.
There has been a lot of talk recently about the ethics around digital platforms' privacy policies, with Googles' plans to eliminate third-party cookies being a key issue for online advertisers. What can businesses and advertisers do to keep up with changing policies in the digital environment?
Privacy is a big concern. Cambodian people are now more aware of this and are more careful about what they share, as well. Businesses and advertisers have to be upfront about how they are using data and must obtain relevant consent from their users.
With more restrictions, advertisers need increased support in navigating what is allowed and what can be done. Httpool by Aleph is here to provide that support. One of our suggestions is to consider a healthy balance between organic and paid approaches [to marketing]. There are a lot of brands that have captured amazing results using organic approaches.
Looking forward, what do you think will be some of the most significant digital marketing trends in Cambodia in 2023 and what do they mean for advertisers and users?
We've seen great things regarding technological innovation and advancement. ChatGPT, the Metaverse and other recent developments are key indicators of what we can expect.
As for advertisers, using short videos is a great way of engaging with their users. As more people prefer to enjoy consuming video content with aided captions/subtitles, textual communication tends to lose touch from users point of view. Localization also plays a big part in reaching local audiences - not only in the language used, but also in the tone of voice and visualisation.
The world is going digital and Cambodia is no exception. We have to buckle up and enjoy the ride.
Reference :
Httpool by Aleph link; Digital 2022: Cambodia link; Roles of SMEs in Cambodian Economic Development and Their Challenges link;